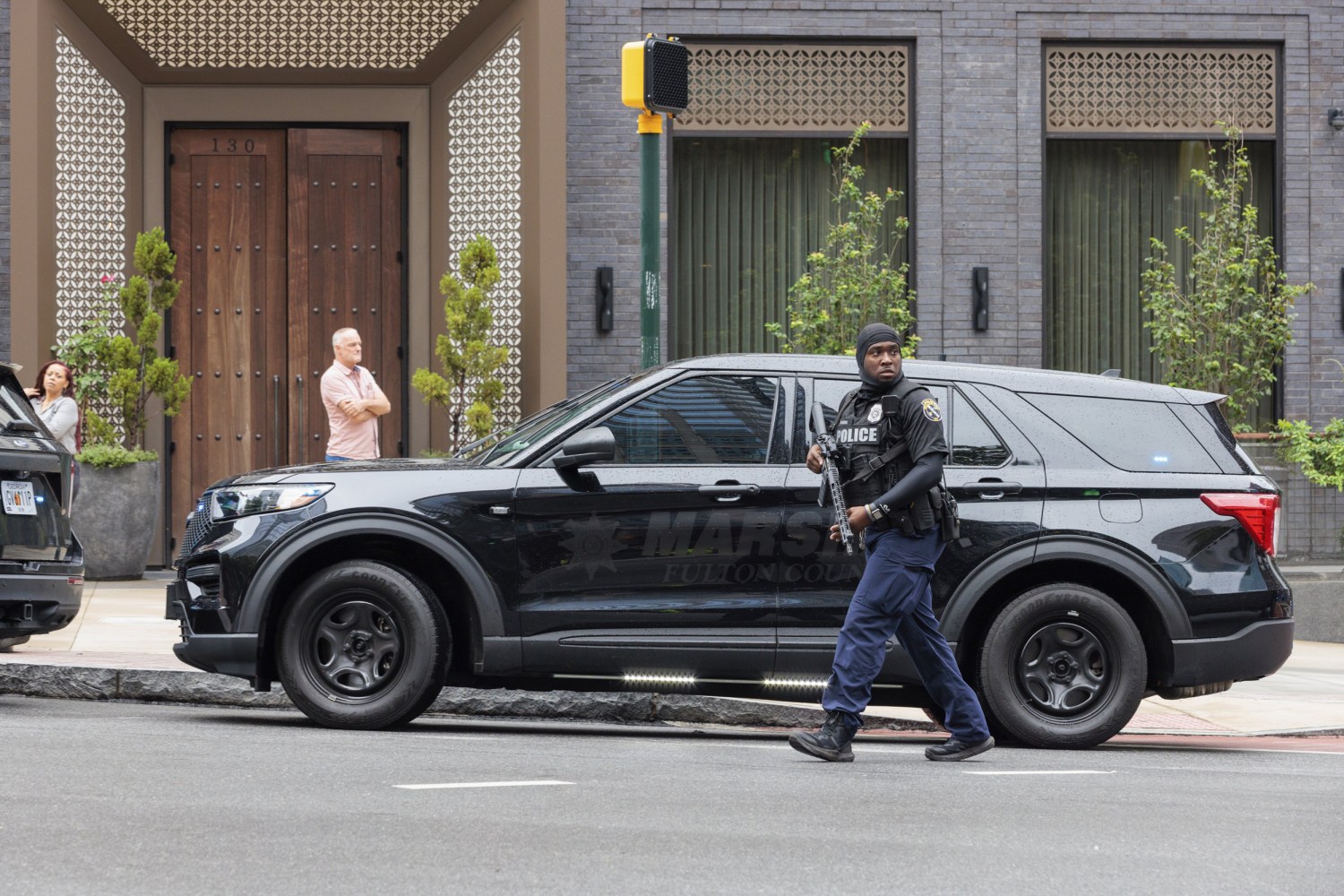 2 people dead and another wounded in Midtown Atlanta shootings; female suspect in custody
Published
August 24, 2022
The afternoon attacks in the Midtown chilled the metropolis as authorities initially feared an active shooter could be roaming its center, gun in-hand. But police said late in the afternoon that the attacks appeared to be targeted.
Police tracked the suspect to Hartsfield-Jackson Atlanta International Airport, where she was taken into custody without incident about 4 p.m., Atlanta Police Department Interim Chief Darin Schierbaum said at the news conference.
Raissa Kengne, 34, was later identified by police as the suspect. She was charged with two counts of murder, four counts of aggravated assault, possession of a firearm during the commission of a felony and false imprisonment, police said. A judge held her jailed on no bond during a court appearance Tuesday.
While at the shooting scene, officers received a 2 p.m. call of a person shot at 1100 Peachtree St., police said. There, they found a wounded person who was also hospitalized and later died, police said.