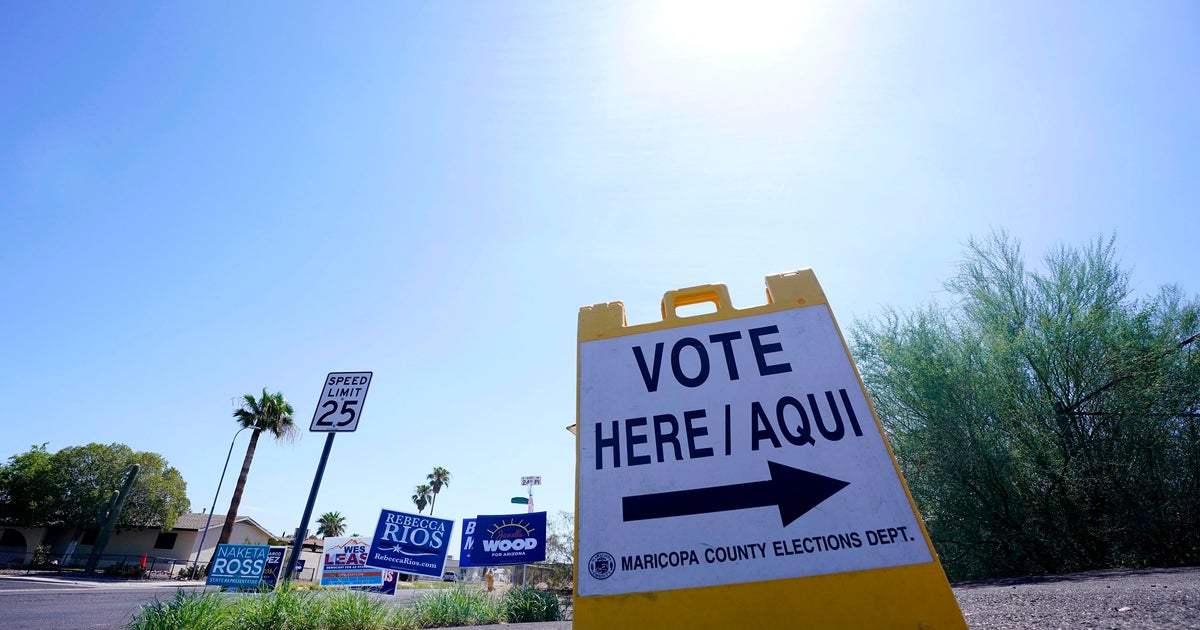 2022 midterm primary results in Arizona, Missouri, Kansas, Michigan and Washington
Votes were cast Tuesday in five states, including some that were battlegrounds in 2020 — and will be again in 2024. Kansas voters voted to preserve abortion access Tuesday night, as abortion faced its first test at the ballot box since the Supreme Court struck down Roe v. Wade. 
With former President Donald Trump's influence looming large in some of Tuesday's primaries, a CBS News poll released Tuesday showed that for Republicans, a Trump endorsement is a plus for that candidate, and even more so among Republicans who say they "always" vote in Republican primaries, most of whom identify as MAGA Republicans. 
In Arizona, Trump has rallied for his allies in the races for Senate, governor and secretary of state. Arizona was one of the key battleground states that went for President Biden in 2020. After the election, some Republicans in the state tried to overturn the results, with a plan to send a slate of phony alternate electors who supported Trump to Congress for the Electoral College certification, rather than the electors won by Mr. Biden. 
In the Republican primary to take on Democratic Sen. Mark Kelly in November, Trump backed Blake Masters, who had a comfortable lead according to two polls ahead of the primary. CBS News projects Masters will win his race and advance to face Kelly.