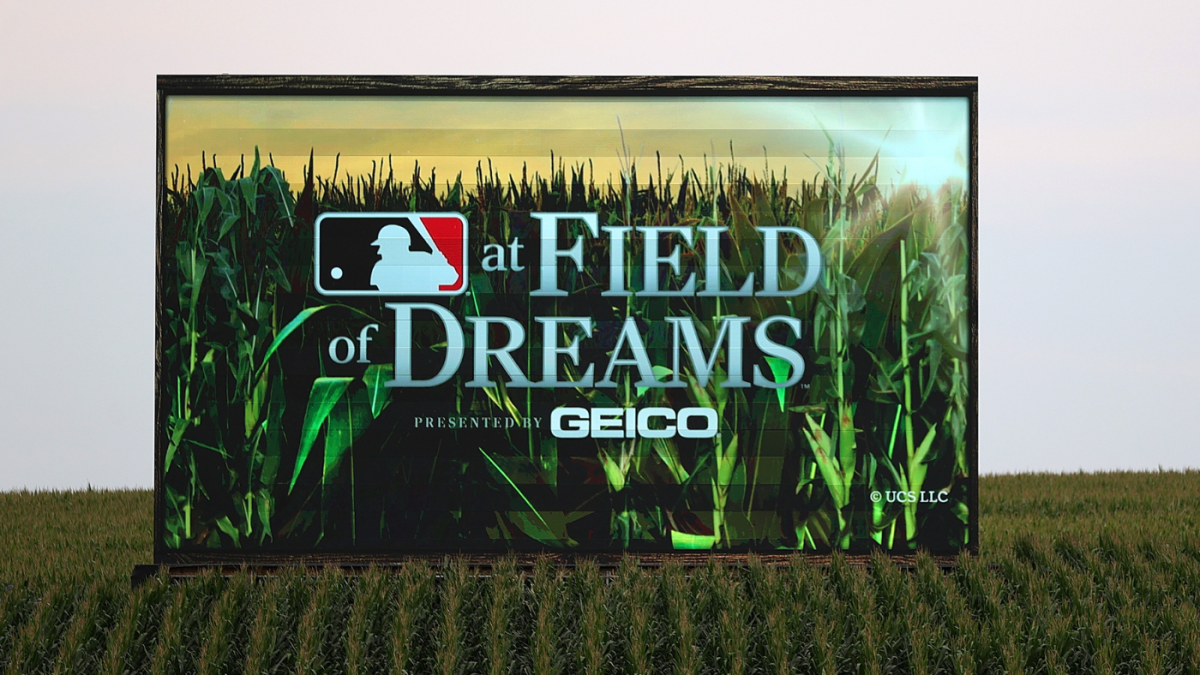 2022 MLB Field of Dreams Game: TV channel, live stream, time, four things to know for Cubs vs. Reds in Iowa
Published
August 11, 2022
On Thursday night, the Chicago Cubs and Cincinnati Reds are meeting in Dyersville, Iowa, for the second edition of MLB's Field of Dreams Game. The game is a living tribute to the iconic 1989 film "Field of Dreams" that starred Kevin Costner, James Earl Jones, Amy Madigan, and the late Ray Liotta that was in part an exploration of baseball nostalgia. 
While opinions vary on how effective the movie is, there's no disputing that it's one of the most discussed and recognizable baseball films ever made (it was also an Academy Award nominee for Best Picture). The film hinges on the decision made by Costner's farmer character to carve a baseball diamond of his corn field — at great personal risk and expense — all because a mysterious whispering voice told him to: 
The dimensions of the movie field itself — now a prominent tourist destination in Iowa — aren't such that a major-league game can be played on it, but a nearby field constructed for last year's inaugural FoD Game between the New York Yankees and Chicago White Sox certainly captured the essence of things. People, there was lots of corn. Construction, however, will apparently prevent MLB from hosting a game in Iowa next year.
Given that the movie Field of Dreams draws heavily from the Deadball Era of more than a century ago, the two competing squads will be outfitted appropriately. It says here they'll look pretty darn good. First up, the Cubs: