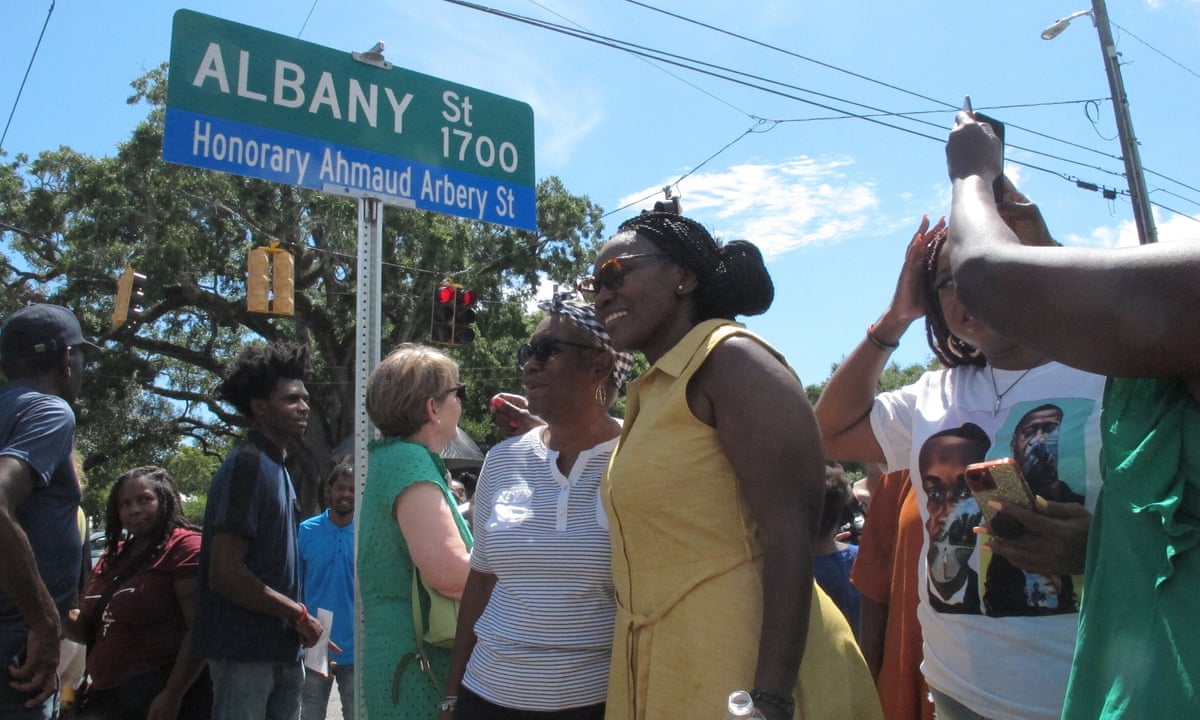 Ahmaud Arbery's hometown unveils street signs honoring his memory
Published
August 10, 2022
A crowd of dozens chanted on a sweltering street corner Tuesday as Ahmaud Arbery's hometown unveiled new street signs honoring the young Black man who was murdered after being chased by three white men and shot in a nearby Georgia neighborhood – a crime local officials vowed to never forget.
"That's an honor, is all I can say," said Brenda Davis, a dock worker at Brunswick's busy seaport who lives on Albany Street along a stretch of modest brick and cinder block homes. "He means something to everybody, though a lot of people didn't know him."
Arbery was killed on 23 February 2020, after the avid jogger was spotted running in the Satilla Shores subdivision not far from his mother's house. A white father and son, Greg and Travis McMichael, grabbed guns and used a pickup truck to chase after Arbery, claiming they thought he was burglar. A neighbor, William "Roddie" Bryan, joined the pursuit in his own truck and recorded cellphone video of Travis McMichael shooting Arbery at close range with a shotgun.
Arbery's death reverberated far beyond Brunswick as protests erupted across the US and internationally over killings of Black people, especially by police, such as George Floyd in Minnesota and Breonna Taylor in Kentucky, or racist vigilantes.