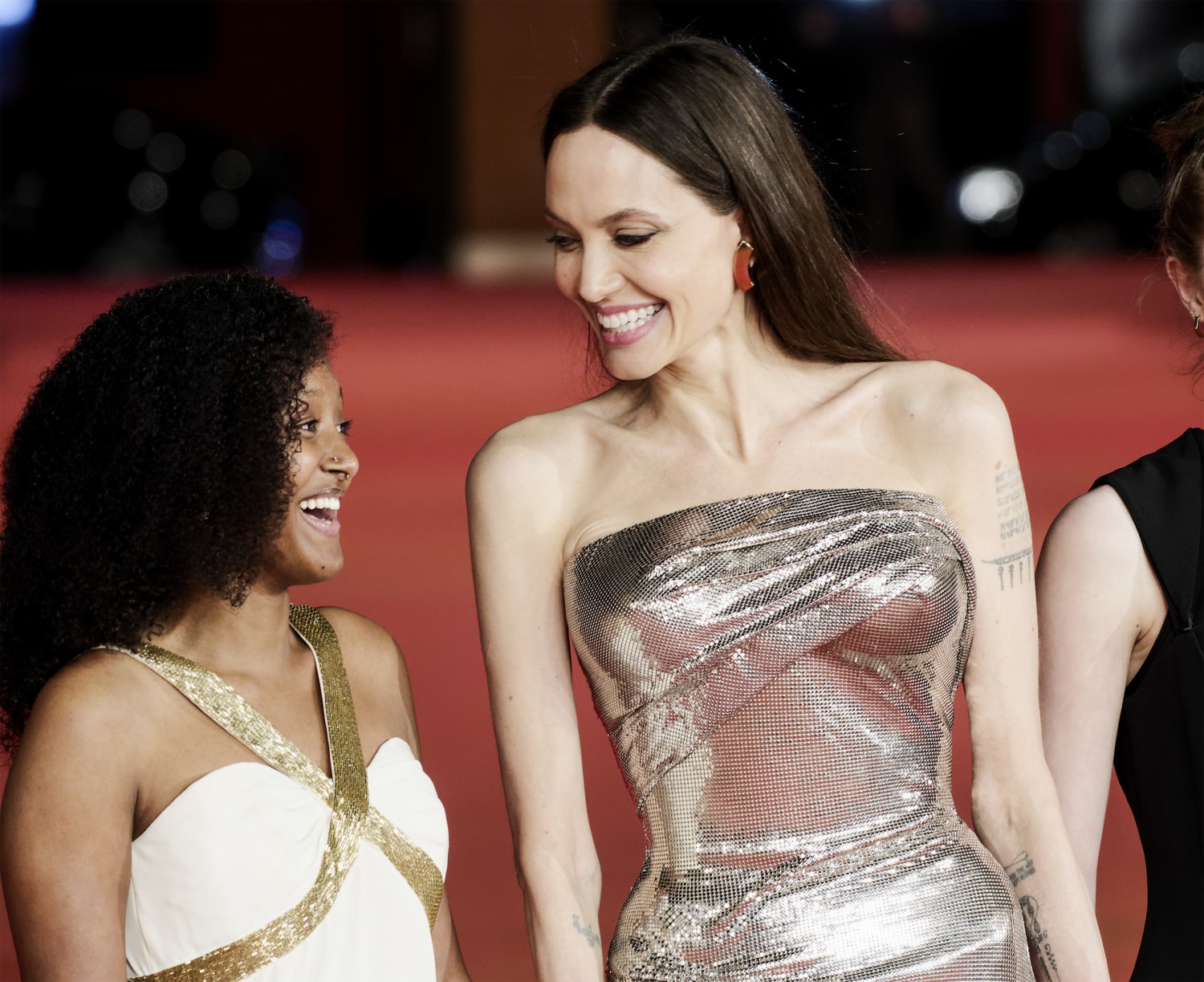 Angelina Jolie reveals daughter Zahara is attending Spelman College
On Sunday, the Oscar-winning actor posted a photo on Instagram featuring 17-year-old Zahara, who was born in Ethiopia, with other new students at Spelman College, while revealing her daughter will be attending the historically Black college this year.
"Zahara with her Spelman sisters!" she captioned the photo that featured Zahara surrounded by future classmates. "Congratulations to all new students starting this year. A very special place and an honor to have a family member as a new Spelman girl."
Jolie, meanwhile, appears to be thrilled with her daughter's college choice. A video on TikTok captured her doing the electric slide in Los Angeles with alumni of Spelman and Morehouse College, another HBCU in Atlanta. 
Drew Weisholtz is a reporter for TODAY Digital, focusing on pop culture, nostalgia and trending stories. He has seen every episode of "Saved by the Bell" at least 50 times, longs to perfect the crane kick from "The Karate Kid" and performs stand-up comedy, while also cheering on the New York Yankees and New York Giants. A graduate of Rutgers University, he is the married father of two kids who believe he is ridiculous.