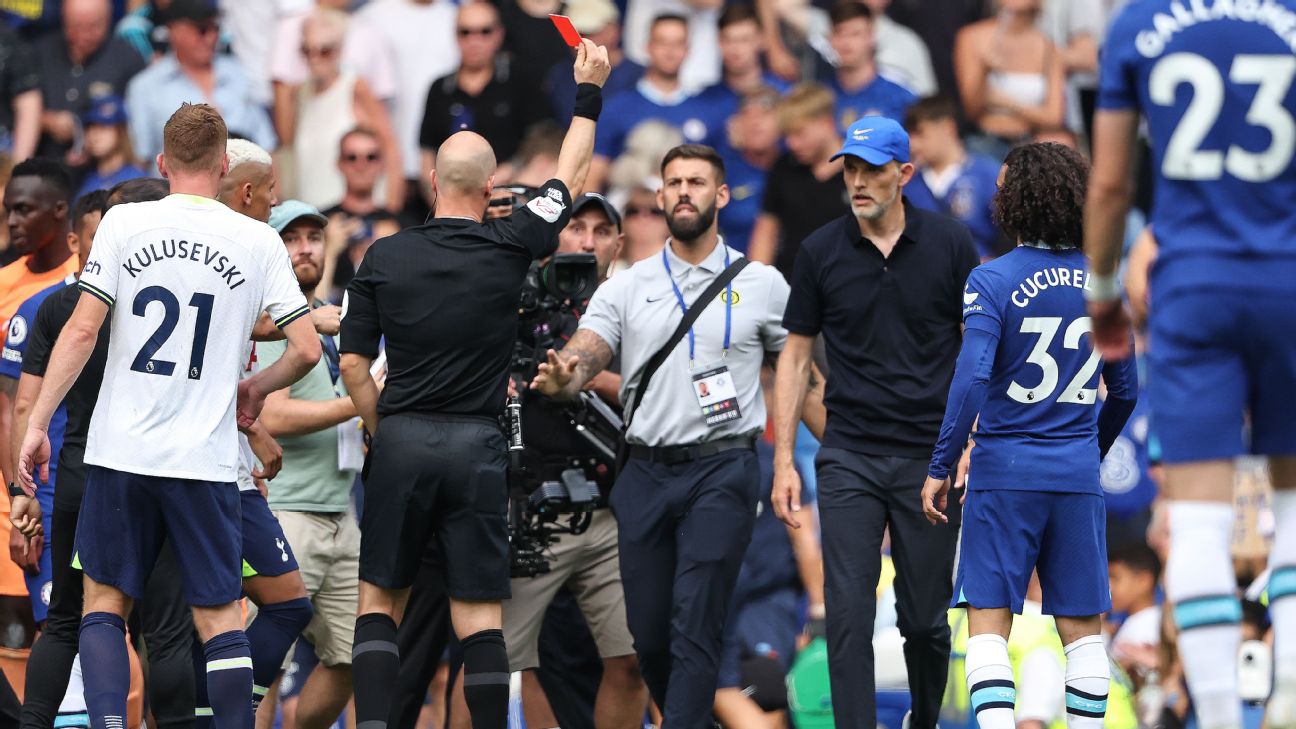 Anthony Taylor shouldn't officiate Chelsea matches – Thomas Tuchel
Published
August 15, 2022
However, Rodrigo Bentancur appeared to foul Kai Havertz in the build-up to Pierre-Emile Hojbjerg's equaliser and Cristian Romero then appeared to pull Marc Cucurella back by the hair as they contested a corner moments before Kane struck.
Asked about the supporters' view that Taylor has a history of making decisions against Chelsea, Tuchel said: "I don't think just some of the fans think that. I can assure you the whole dressing room of us, every single person, thinks that.
"Pull someone else's hair, stay on the pitch and attack the last corner. This is for me without any explanation and I don't want to accept it. Both goals should not stand and it's a fair result because we were brilliant, deserved to win. This is my point of view."
"Maybe it would be better," continued Tuchel. "Maybe it would be better. But honestly, we also have VAR to help make the right decision. Since when can players be pulled by hair? Since when is that [not a foul]? If he does not see it, I do not blame him. I didn't see it.