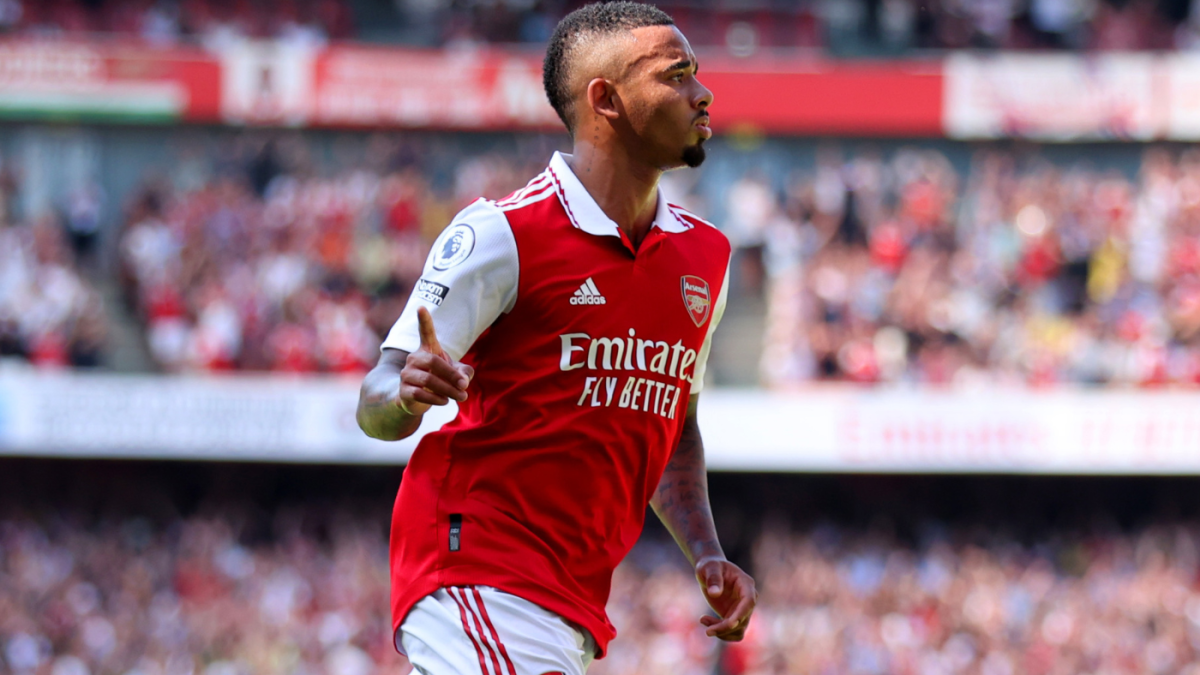 Arsenal vs. Leicester City score: Gabriel Jesus runs wild with two goals and two assists as Gunners win
Published
August 13, 2022
Times are changing a the top of the Arsenal attack. Gabriel Jesus made his Premier League Arsenal debut at the Etihad in style, contributing to all four Arsenal goals as they rolled to a 4-2 victory over Leicester City. Granit Xhaka, Gabriel Martinelli, and Jesus contributed to the goals on a day when Mikel Arteta will take the good along with the defensive wobbles, especially when the end result is three points. 
It shows the growth in Jesus' game that he's now a focal point in the attack instead of being one of many cogs in the Manchester City machine and that so far he's taken the pressure and run with it. In the opening match against Crystal Palace, it was Jesus' defensive pressure that shined, blocking passing lanes and allowing the rest of the Arsenal attack to flow around him. But against a Leicester team that tried to attack Arsenal, Jesus was able to take the game to them.
His opener was a thing of beauty and if this is a sign that Jesus can now perform at least to the level of his expected goals, it's a scary sight. Jesus only finished with more goals than xG once in his time at Manchester City, the 2020-21 Premier League campaign where he finished with nine goals and an xG of 8.72. Despite being an effective scorer for City, every other season he actually scored fewer goals than his xG might suggest he "should" have.
The scoop over Danny Ward was quite a cheeky finish and Jesus wouldn't wait long before getting his second goal. Arsenal have become one of the strongest teams in the league from corner kicks and even though the ball came of the head of a Leicester defender, Jesus was lurking at the back post ready to knock any spills into the net. This is the killer instinct that Arsenal has lacked and why they tumbled out of Champions League contention last season, but with Jesus atop the line, if he can maintain this form, they should be able to mount a sustained challenge for top four.