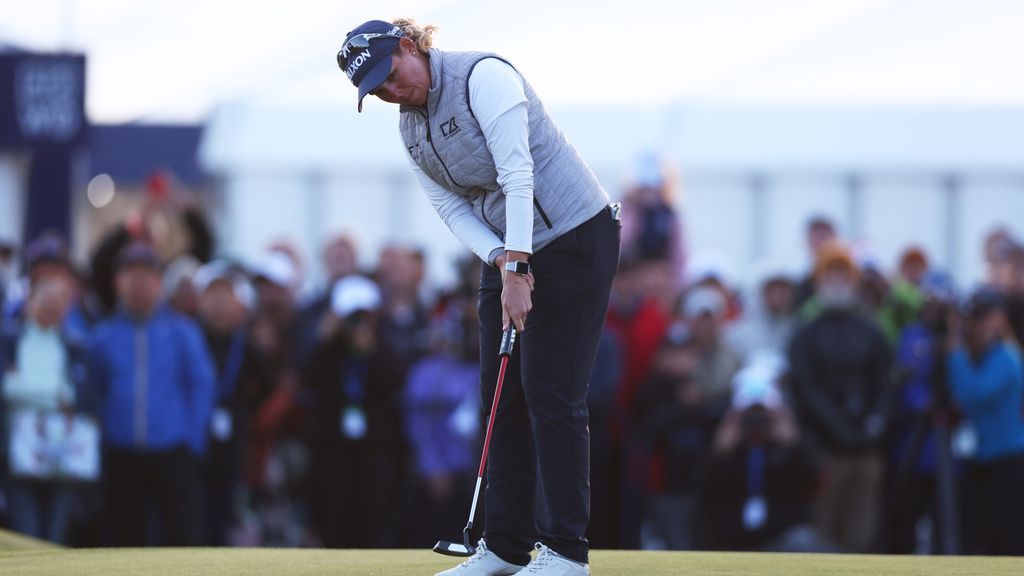 Ashleigh Buhai wins Women's Open after playoff for first major title
"I was surprisingly calm," Buhai said about the clutch bunker shot that secured the victory. "My caddie said to me on the last one, I don't want to brag, but she said, 'Show them why you're No. 1 in bunkers this year.' So, you know, she gave me the confidence. Maybe it's got something to do with Muirfield and South Africans and bunker shots."
Ernie Els also won the men's Open in a playoff at Muirfield in 2002 after a memorable bunker shot during the final round. This was the first time the Women's Open was played at Muirfield, a club that didn't even allow female members until 2019 following a vote two years earlier.
"I know there are a lot of people in South Africa with lots of gray hairs right now after that 15th hole," Buhai said. "But I'm very proud of myself, the way I dug deep and kept myself in it to get into that playoff."
Chun was in trouble on the first two playoff holes, but her short game bailed her out both times. On the first, Chun sent her second shot into a bunker while Buhai found the heart of the green. But the South Korean hit a near-perfect bunker shot to within a few feet of the hole to salvage the par.