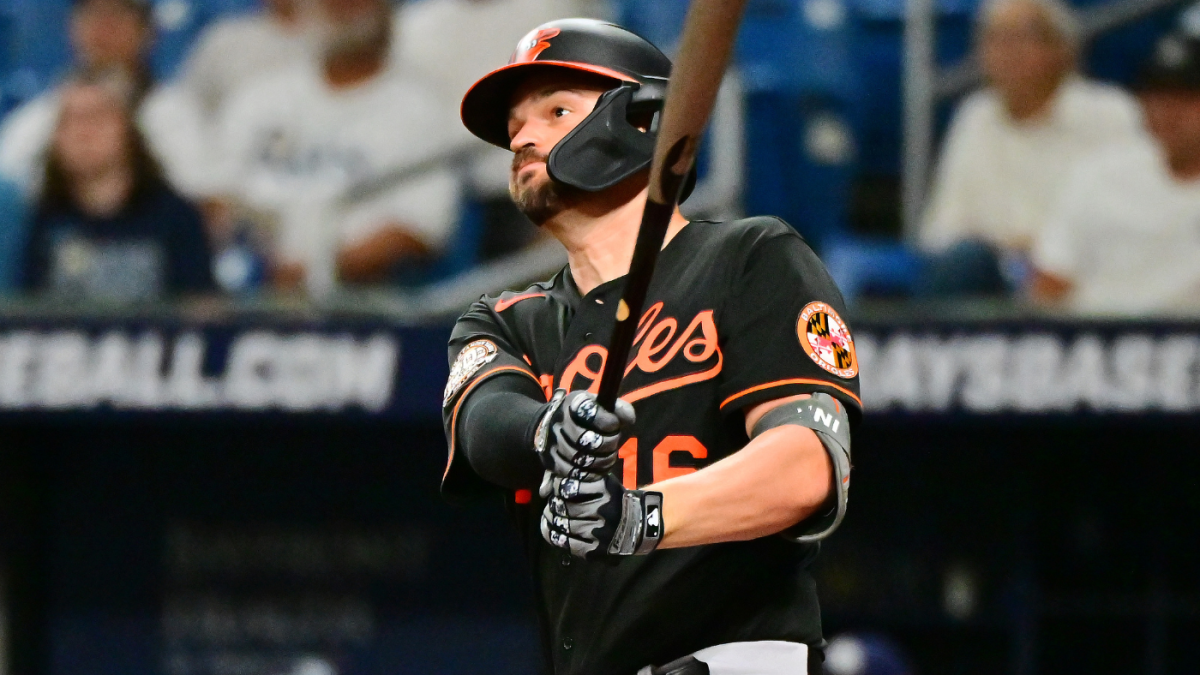 Astros acquire Mancini from O's in 3-team trade
ARLINGTON — Trey Mancini stood alone just outside the third-base dugout at Globe Life Field. As news trickled out, a few coaches and gameday staffers approached for hugs. Mancini then made his way out to the visitors' bullpen to say goodbye to more of his teammates and the only club he's called home.
That was the on-field scene just moments after the Orioles traded away the face of their franchise prior to Monday's series opener against the Rangers in Texas. Mancini, the longest-tenured Oriole and a fan favorite, was dealt to the Astros as part of a three-team deal involving the Rays, the teams announced. Houston traded outfielder Jose Siri to Tampa Bay and its No. 12 prospect, righty Chayce McDermott, to the O's, while the Rays sent right-hander (and the team's No. 6 prospect) Seth Johnson to Baltimore and right-hander Jayden Murray to the Astros.
TRADE DETAILSOrioles get: RHP Seth Johnson (Rays' No. 6 prospect) and RHP Chayce McDermott (Astros' No. 12 prospect)Astros get: 1B/DH Trey Mancini (from Orioles) and RHP Jayden Murray (from Rays)Rays get: OF Jose Siri (from Astros)
In Mancini, the Astros gain an experienced bat and one of a few on the Orioles' roster with any semblance of postseason experience, while the Orioles lose their clubhouse leader, a valued voice and cancer survivor whose off-field perseverance has been more important than his on-field strength. The 30-year-old outfielder, DH and first baseman has a $10 million mutual option for 2023 and has hit .268/.347/.404 with 10 homers this year.