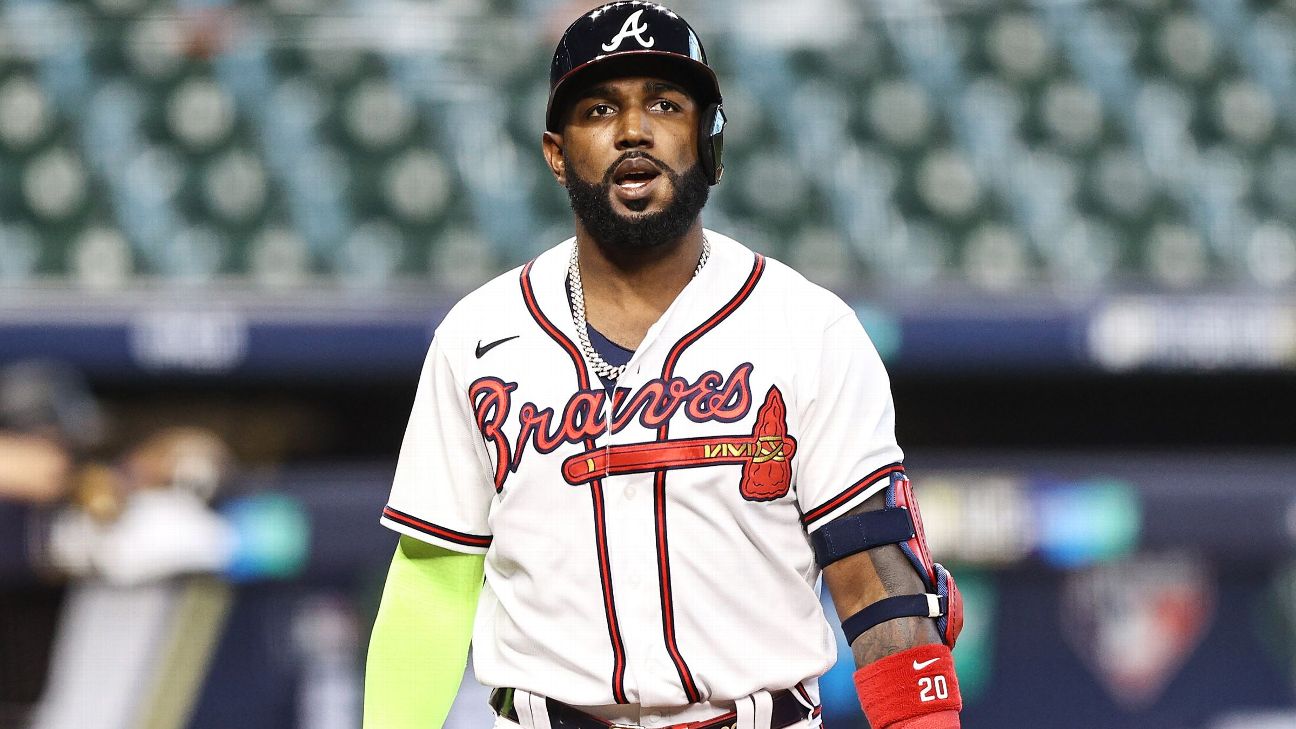 Atlanta Braves' Marcell Ozuna arrested on DUI charge
Published
August 19, 2022
It was the second arrest in as many years for Ozuna. He was arrested May 29, 2021, on charges of aggravated assault by strangulation and battery after police said they witnessed him attacking his wife. Those charges were dropped after he completed a pretrial diversion program.
Now Ozuna is facing more legal problems after he was arrested by a Norcross police officer in metro Atlanta. He was booked into the Gwinnett County Jail at about 4:30 a.m. Friday. He was charged with DUI and failure to maintain lane and was released on $1,830 bond.
"The Atlanta Braves are aware of Marcell Ozuna's arrest this morning and are still gathering all the facts pertaining to the incident," the team said in a statement. "Our organization takes these matters very seriously and are obviously disappointed by the situation. As this is a legal matter, we will have no further comment until the process is complete."
He hit .338 and led the National League with 18 home runs and 56 RBIs in 2020. He has hit below .215 for two consecutive seasons, and this year's poor production led to reduced playing time even before his new legal problems.