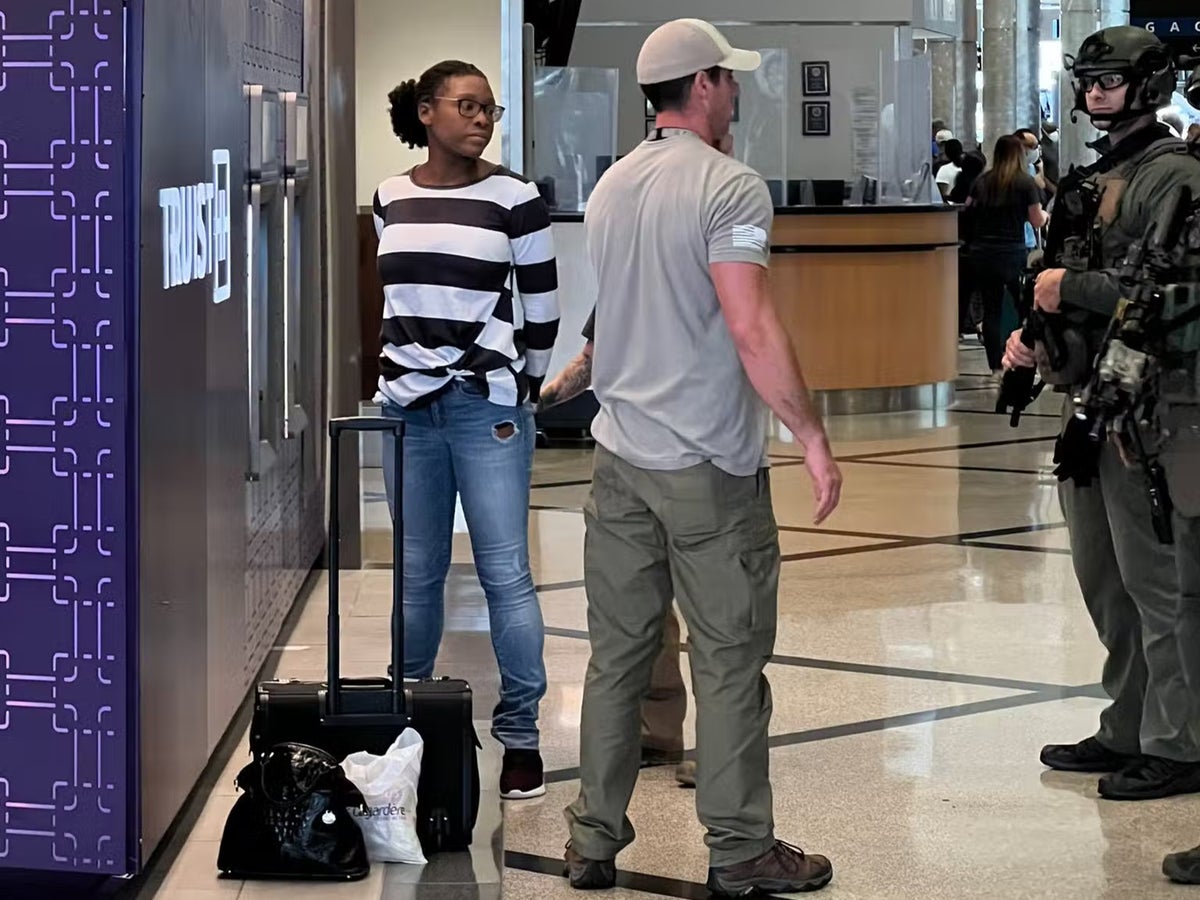 Atlanta shooting: Everything we know so far about suspect Raïssa Kengne and the three victims
Published
August 23, 2022
He was later identified as Mike Horne, a director of engineering for Beacon Management Services, the company who operated the condominium. Mr Shinners was meanwhile identfied by reports as the building's manager.
Residents told local broadcaster CBS 46 that the suspect lived in the apartment building, which is the same one given as Ms Kengne's address in her lawsuit. The management company later confirmed that to WSB-TV.
While police were still investigating, a second shooting occurred at nearby 1100 Peachtree Street, a prominent skyscraper close to bustling Colony Square, where Wesley Freeman was shot. He later died of his wounds in hospital.
Ms Rengne was first spotted by an official assigned to the federal bureau of Alcohol, Tobacco, Firearms and Explosives (ATF), who WSB-TV reported was spotted the suspect at the terminal building after taking a taxi. A hangun was retrieved from the woman's purse, reports added.