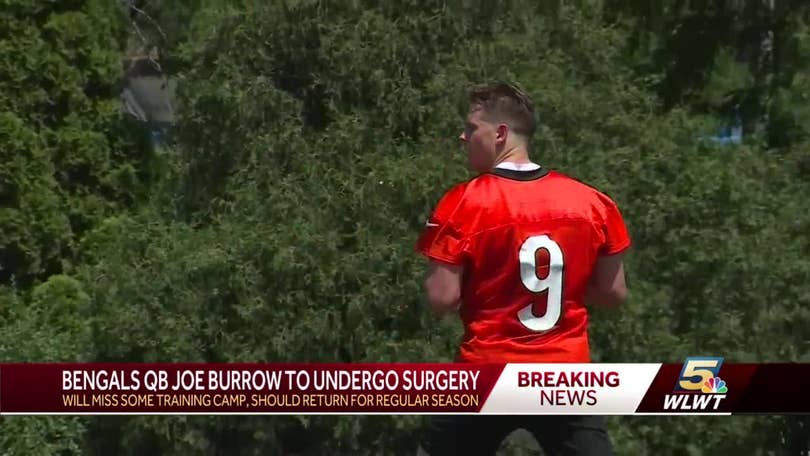 Bengals Joe Burrow getting appendix removed, will miss some of training camp
Bengals' coach Zac Taylor confirmed Wednesday the Bengals' star signal-caller underwent surgery Tuesday to have his appendix removed. Taylor said the procedure went well and he will be discharged from the hospital Wednesday.
Appendectomies are common procedures for athletes to undergo and time missed is usually minimal. Last season, Los Angles Rams' backup quarterback John Wolford missed two weeks after undergoing the procedure last August.
Burrow is entering his third season with the Bengals and has endured other medical issues along the way including the knee injury that ended his first season was by far the worst. Last season he also suffered a throat contusion and a dislocated finger. Those injuries did not cause Burrow to miss any playing time.
"Absolutely, I mean it I would say you know if you're getting surgery in a couple days, two weeks and you're you're fine. I mean to function a really high-level you probably want more time than that, you know, four weeks six weeks," John Schilling, general surgeon at Christ Hospital said.