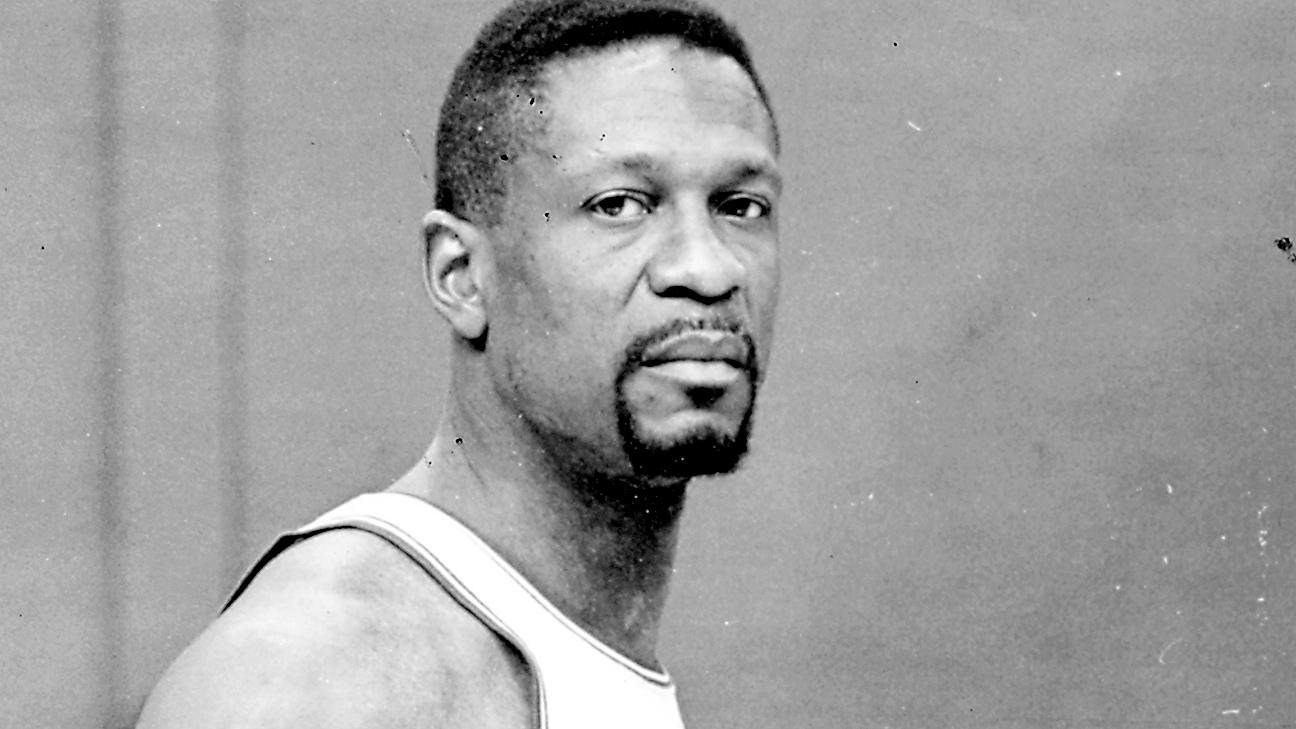 Boston Celtics legend Bill Russell deserves our reverence, understanding and respect
We live in a debate culture, inherently reductive to this or that, to who was best, most, least, greatest. Television, social media or online, ours is a culture of decibels, where people do not often learn as an element of their entertainment. Ears aren't for listening. They are for glasses.
Within this fighting culture, where argument and volume pass for knowledge and understanding, the death of Boston Celtics great Bill Russell comes at a time when even the professionals — or, especially the professionals — are compensated for their ability to mimic fan partisans. Over the past several weeks, former NBA sharpshooter and ESPN analyst J.J. Redick said Bob Cousy, in his day, was being guarded by "plumbers and firemen." Golden State power forward Draymond Green said he did not see how Michael Jordan's 1998 Chicago Bulls could have competed with his 2017 Warriors. Bob Cousy, age 93, and Jerry West, 84, protected their time by firing back, Cousy with a joke about how, if true, the NBA must have had the best plumbers and firemen around, West more acerbically reminding Redick he was just a one-dimensional player who was never a star.
A casualty of this special brand of noise is professional respect, a lack of care for the careers of previous generations, their hardships and conditions in favor of clapbacks. It is not merely performative for attention but a deliberate conviction. With Russell's death will come a cease-fire, rhetoric replaced by a temporary reverence, a quiet admiration for his dignity and towering accomplishments and the bittersweet passing of time. Cousy is the only player left from the Celtics' first championship team, in 1957. Bill Sharman is gone. So, too, is Tommy Heinsohn, and only a few remain — Don Chaney, Don Nelson, Emmette Bryant, for example — of his last, in 1969.
The Black community in Boston will mourn its champion: a player and community grateful for each other in hostile territory. Russell was the entry point for Black people in the city to embrace the Celtics, a legacy obscured by the racism of school desegregation in the 1970s and the polarizing Larry Bird era of the 1980s where the Celtics symbolized whiteness. Dennis Johnson, whom Russell drafted with the Seattle SuperSonics in 1977, died in 2007. Jo Jo White in 2018. K.C. Jones died in 2020. Sam Jones died in 2021.