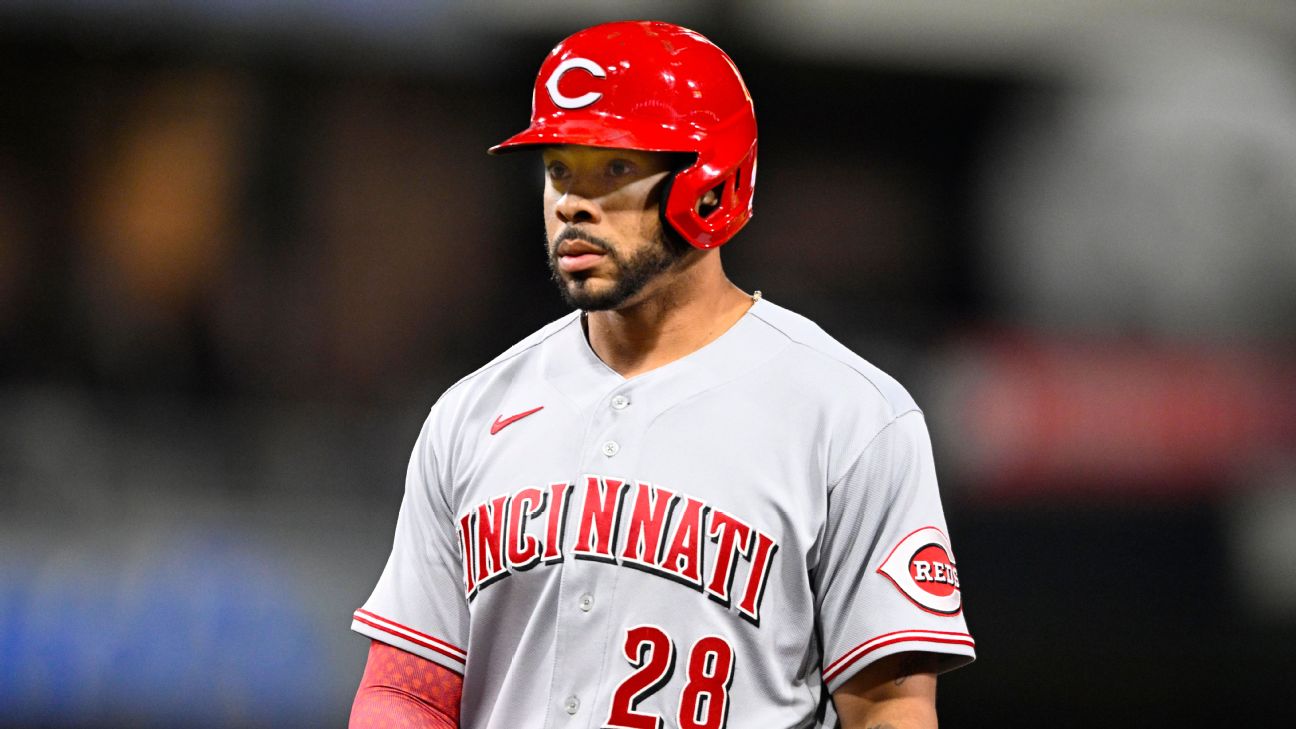 Boston Red Sox acquire Tommy Pham from Cincinnati Reds, send Jake Diekman to Chicago White Sox for Reese McGuire
News of Pham's addition came shortly after Boston agreed to send longtime catcher Christian Vazquez to the Houston Astros. But Boston moved quickly to replace Vazquez, acquiring catcher Reese McGuire and a player to be named later or cash from the Chicago White Sox for left-handed reliever Jake Diekman, the team announced.
Whether the Red Sox would be trading for short-term help or looking to the future before Tuesday's trade deadline had been one of the bigger question marks in baseball. Boston has struggled since the All-Star break, dropping to 52-52 and into last place in the American League East. However, it's just 3 games behind the final AL wild-card spot.
Pham, 34, was hitting .238 with 11 home runs and 57 runs scored in his first season in Cincinnati — one in which he drew national headlines for a fantasy football dispute that turned physical in May with Joc Pederson of the Giants. Pham has a $1.5 million mutual option in his contract for the 2023 season.
"Tommy Pham, just a great guy on this team," Reds manager David Bell said. "He handled everything great from Day 1 that he got here. I do believe he's going to finish strong. I'm very happy for him from that standpoint."