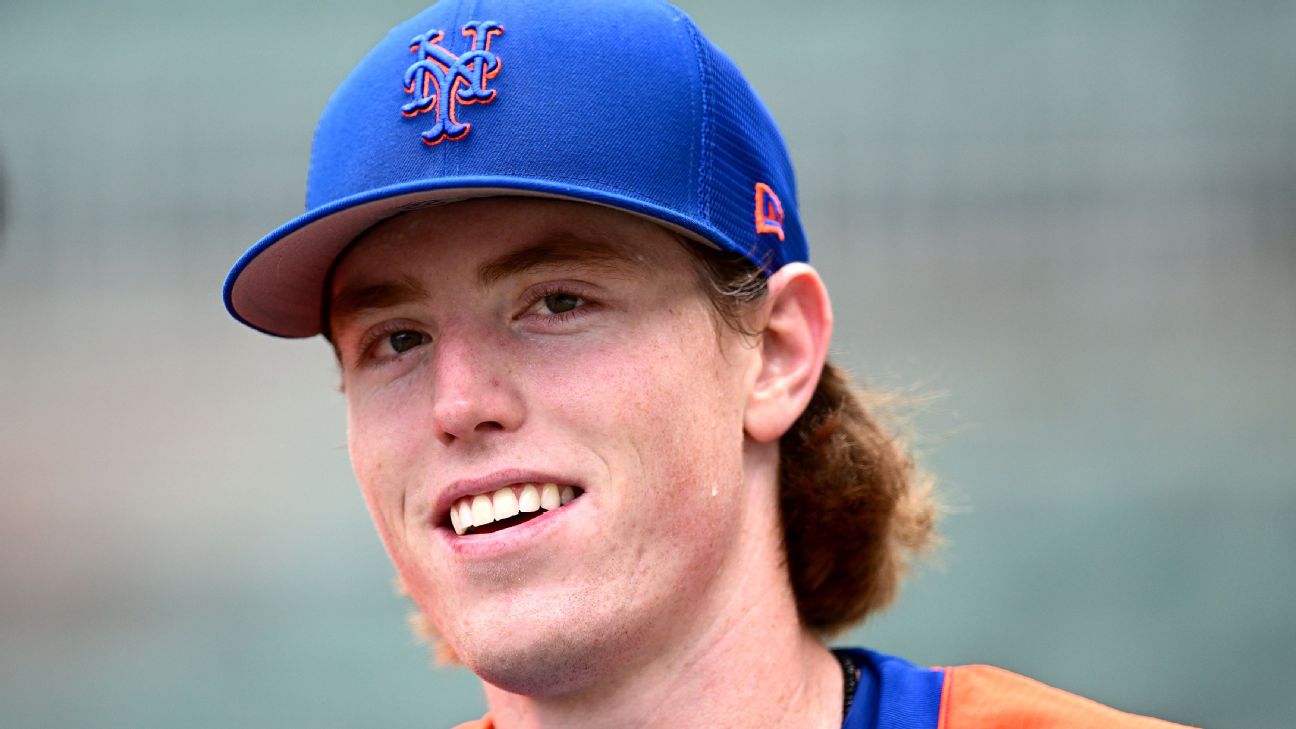 Brett Baty makes immediate impact for New York Mets, who place Eduardo Escobar on injured list
Published
August 18, 2022
ATLANTA — The New York Mets called up top prospect Brett Baty on Wednesday to fill in at third base for ailing Eduardo Escobar, putting the 22-year-old in the middle of a spirited race for the NL East title.
Baty, hitting eighth and playing third base in his major league debut against the Braves in Atlanta, hit a home run in his first at-bat, a two-run shot in the second inning that gave the Mets a 4-0 lead in an eventual 9-7 win. He finished 1 for 4 on the night.
Baty, who is from Round Rock, Texas, said pregame that his mother, father, sister and several other relatives had flown to Atlanta for his big league debut. They erupted with applause in their seats when Baty smashed his home run to right field.
Escobar was scratched from the lineup for Tuesday's game after working out on the field before batting practice. Manager Buck Showalter said Escobar's left oblique injury had taken a turn for the worse and he didn't want to risk a long-term issue. Escobar went on the IL, retroactive to Tuesday, clearing the way for Baty to join the club.