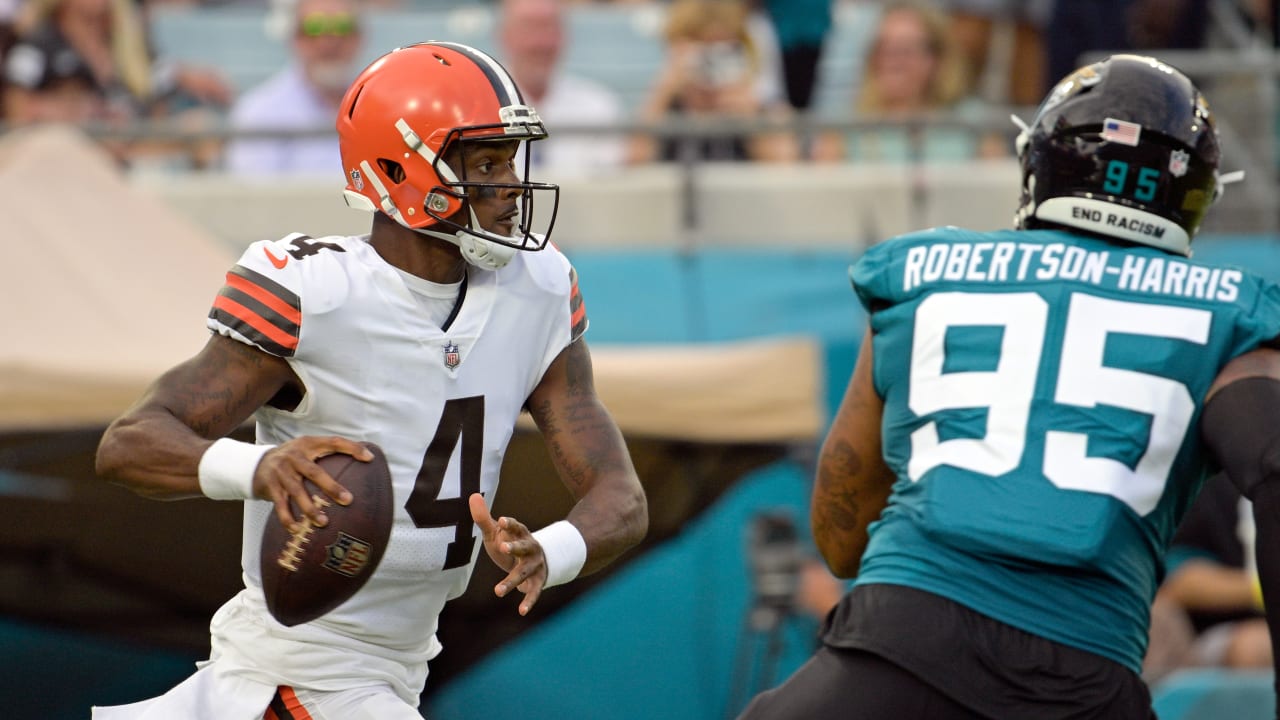 Browns QB Deshaun Watson publicly apologizes for first time 'to all of the women that I have impacted'
Published
August 13, 2022
Cleveland Browns quarterback Deshaun Watson on Friday expressed remorse and for the first time publicly apologized to the women he "impacted" after being accused of sexual misconduct during massage sessions.
Watson's "lack of expressed remorse" was cited as an "aggravating" factor in disciplinary officer Susan L. Robinson's report detailing her decision to issue him a six-game suspension for violating the league's personal-conduct policy. Browns team contributor Aditi Kinkhabwala asked Watson prior to the team's preseason opener on Friday what his response was to Robinson's determination that he lacked remorse.
"I want to say that I'm truly sorry to all of the women that I have impacted in this situation," said Watson, who was first accused of sexual misconduct in March 2021. "The decisions that I made in my life that put me in this position I would definitely like to have back, but I want to continue to move forward and grow and learn and show that I am a true person of character and I am going to keep pushing forward."
Watson started Friday's 24-13 win over the Jacksonville Jaguars throwing two incompletions on the opening drive. Watson did not attempt a pass on Cleveland's second drive, which ended with a D'Ernest Johnson fumble.