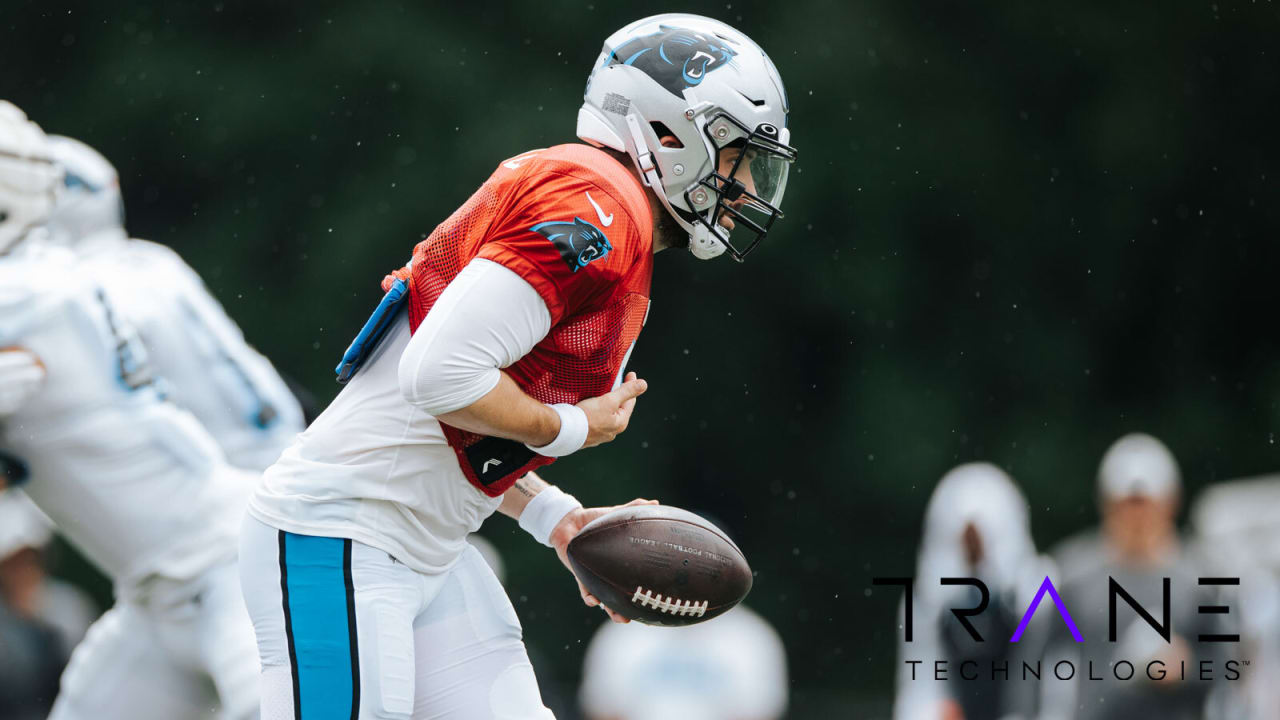 Camp Observations: Baker Mayfield likes "transparent" competition
SPARTANBURG, S.C. — If you had to pick one word to describe the Panthers quarterback competition at the moment — and if you weren't going to go with "early" — the word you might choose is "civil."
Because there's an entrenched incumbent in Sam Darnold, and the team traded for a guy with a reputation for a personality in Baker Mayfield, and drafted a high-profile rookie in Matt Corral, there was perhaps an expectation of tension. There could be, and perhaps some think there ought to be, but there really isn't.
Mayfield admitted Monday he's still catching up, Darnold admitting he's only worried about what he can control, and Corral said he was "still in the learning process," so the whole thing is very face value.
Darnold worked with the ones Monday, Mayfield with the twos, and head coach Matt Rhule said they'll flip tomorrow. Corral kind of gets what's left, and he had the helm for a late three-against-three drill at the end of practice. "Get in where you fit in," is the old football cliche, and that's what all three are doing so far.