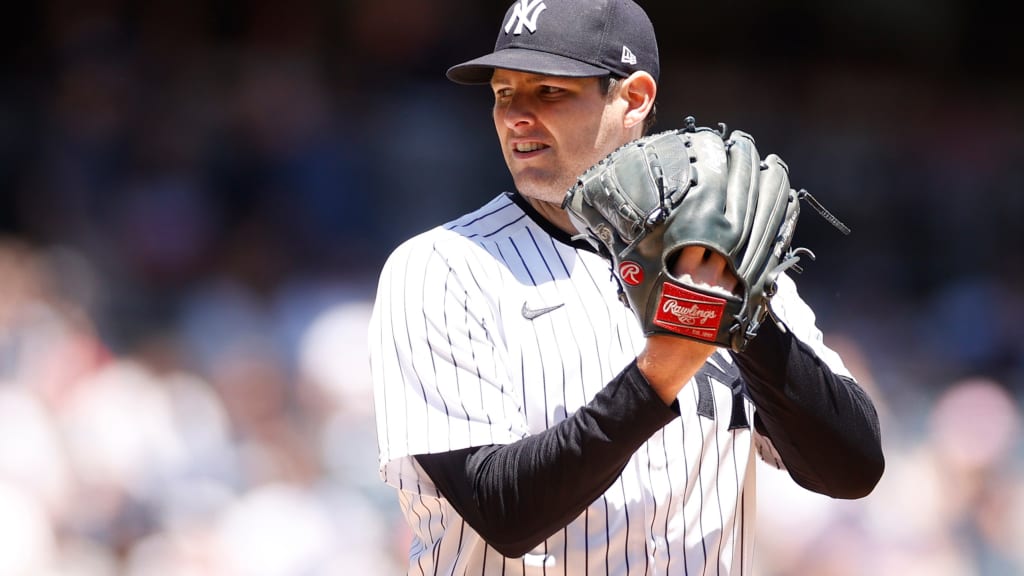 Cards trade for lefty Montgomery: 'He'll fit in great'
ST. LOUIS — Looking to add more depth and talent to their starting staff, the Cardinals traded injured center fielder Harrison Bader to the Yankees for 6-foot-6 left-hander Jordan Montgomery just before Tuesday's Trade Deadline.
The 29-year-old was hard on himself in his assessment of how he pitched as a Yankee, saying: "I still don't think I really performed the way I should've here. I'm a lot better player than I showed the fans. But I was consistent, I gave the team the chance to win and I worked my hardest." 
Montgomery, who said he was shocked when told Tuesday that he had been traded to the Cardinals, has one more season of team control before he can become a free agent. Asked by reporters in New York to describe what kind of the pitcher the Cardinals would be getting, Montgomery responded with this assessment: "Loves baseball, works hard, a good teammate and will die on the mound."
Bader, a Gold Glove center fielder in 2021, has been out since June 27 with a case of plantar fasciitis in his right foot. He tried to make a rehab start with Triple-A Memphis on July 22, but the pain returned in his foot, and he was put back in a protective walking cast.