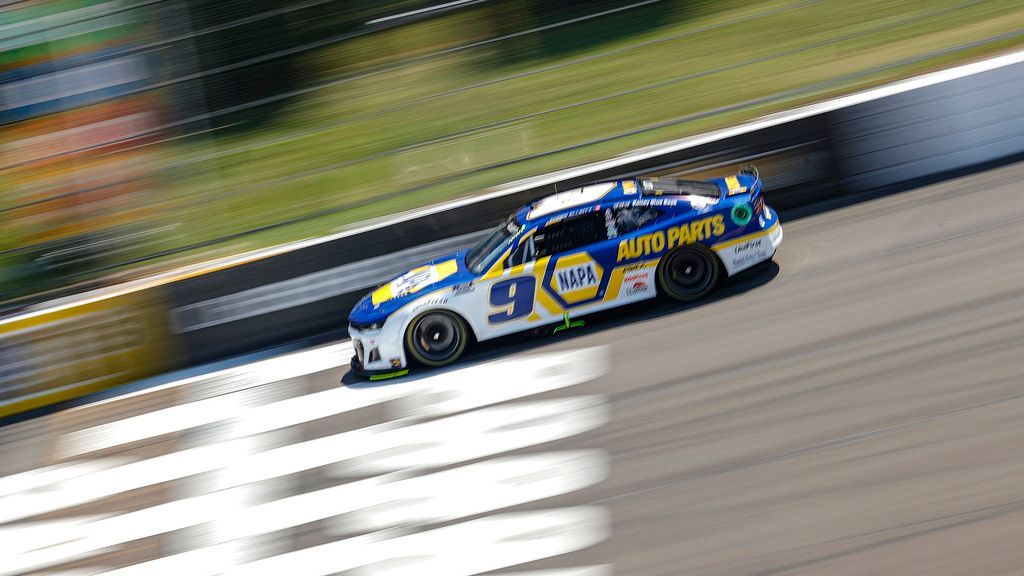 Chase Elliott given win at Pocono after Denny Hamlin, Kyle Busch disqualified
LONG POND, Pa. — The siren at the Dawsonville, Georgia, pool hall that sounds whenever Chase Elliott wins a race did indeed go off Sunday night without the hometown star ever leading a lap at Pocono Raceway.
In an extraordinary decision for a NASCAR Cup Series race, Joe Gibbs Racing driver Denny Hamlin had his Pocono win thrown out and runner-up and teammate Kyle Busch also was disqualified after their Toyotas failed inspections.
Elliott shot up from third place, and the Hendrick Motorsports driver was awarded his fourth victory of the season. He never led a lap in the No. 9 Chevrolet — and his car also was inspected by NASCAR.
NASCAR believed the last time it disqualified an apparent winner was April 17, 1960, when Emanuel Zervakis' victory at Wilson Speedway in North Carolina was thrown out because of an oversized fuel tank.