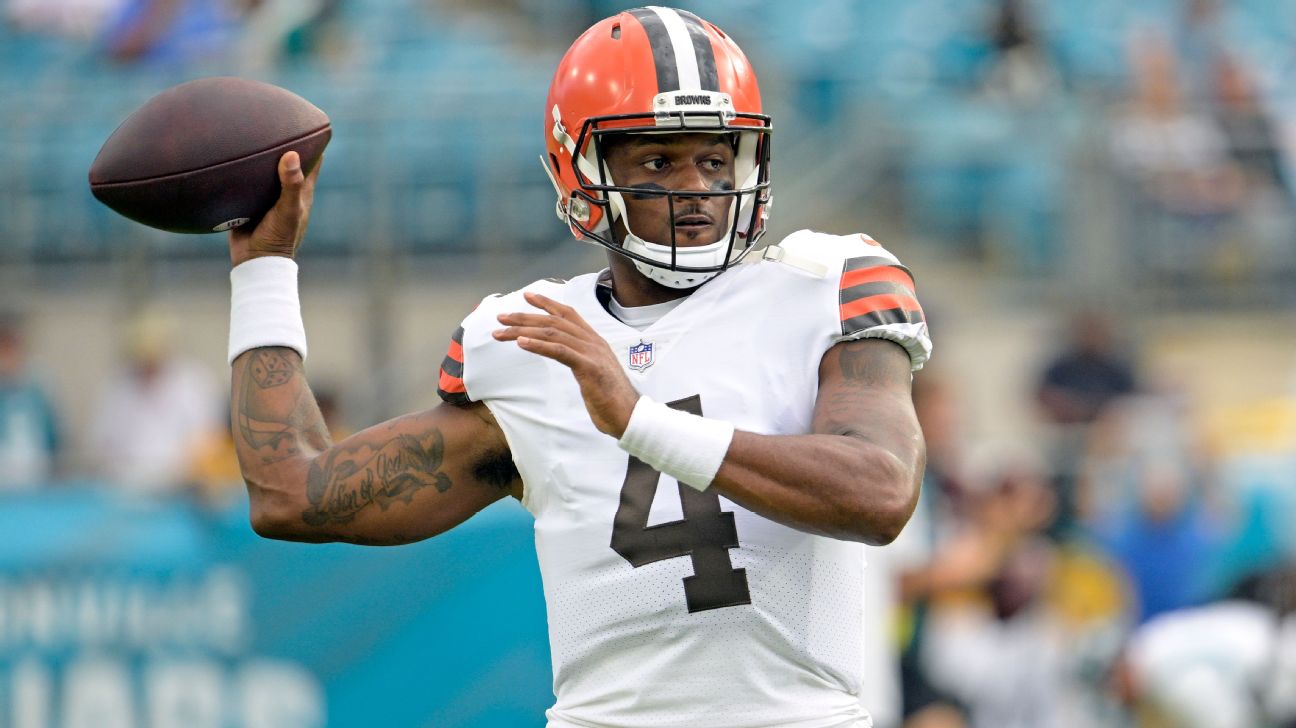 Cleveland Browns' Deshaun Watson, in interview, apologizes to 'all of the women that I have impacted in this situation'
Published
August 13, 2022
JACKSONVILLE, Fla. — Cleveland Browns quarterback Deshaun Watson, for the first time, publicly apologized to the women who have accused him of sexual misconduct during massage sessions in an interview Friday.
Prior to Friday, Watson had said in his only two interviews with reporters since joining the Browns from the Houston Texans that he had "no regrets" regarding any of his actions during the massage sessions. In his second interview during Cleveland's minicamp in June, Watson reiterated that he had no regrets about his actions, though admitted he regretted the impact the allegations had on the people around him.
"The decisions that I made in my life that put me in this position I would definitely like to have back," he said on the Browns' pregame show, "but I want to continue to move forward and grow and learn and show that I am a true person of character and I am going to keep pushing forward."
Watson and the Browns are waiting to hear whether he will be suspended longer than the six-game ban he was handed by independent arbiter Sue L. Robinson last week for violating the league's personal conduct policy. The NFL, seeking a tougher punishment, has appealed Robinson's ruling, which will be heard by Peter C. Harvey, a former New Jersey attorney general appointed by commissioner Roger Goodell. Harvey has no specific deadline to rule on the appeal, though he must work in an "expedited" basis, per the collective bargaining agreement.