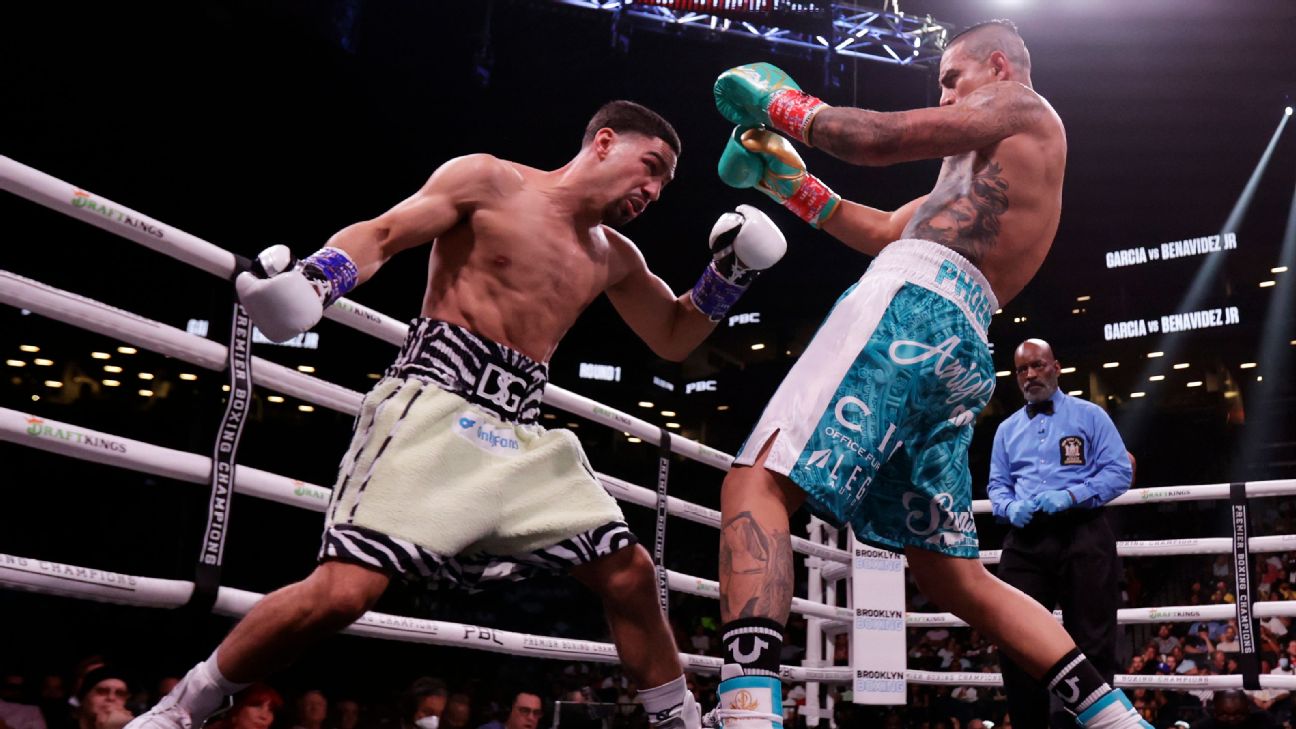 Danny Garcia aces new weight class, easily decisions Jose Benavidez Jr. in ring return
In his first fight in 19 months and in a new weight class, the former champion showed he still has the skills that made him one of boxing's top draws. A barrage of body shots and precise punching helped Garcia score a majority decision Saturday against Jose Benavidez Jr. at Barclays Center in Brooklyn, 117-111, 116-112, 114-114.
The Philadelphia native was anything but rusty against Benavidez. Garcia (36-3, 21 KOs) was the much smaller fighter but yet was the one imposing his will throughout the fight. He was faster and more active against a flat-footed and reluctant Benavidez (27-2-1, 18 KOs).
Garcia landed a career-high 153 punches, according to CompuBox, which accounted for 65.5% of his total connects. By the fourth round, Garcia was clearly not bothered by facing a much bigger fighter. He faced Benavidez with his hands down, shimmied around the ring and loaded up on powerful punches without fear of anything significant coming in return.
The Phoenix-based fighter was more content to stick out his tongue to dissuade Garcia than actually throwing anything substantial. After Benavidez had a good showing in the ninth round, he followed it up by throwing just 47 punches in the next three minutes, according to CompuBox.