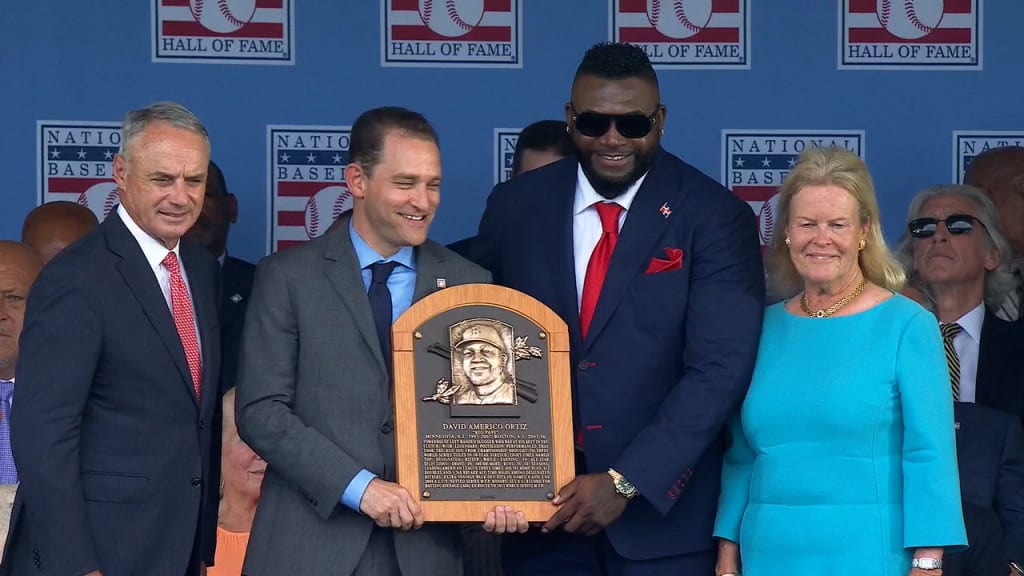 David Ortiz enters Hall with a classic Papi speech
On Sunday, nearly six years after he took his final ferocious cut for the Red Sox, Ortiz reveled in his crowning baseball moment. An iconic figure in two nations — Red Sox Nation and the Dominican Republic — Ortiz was formally inducted into the Baseball Hall of Fame in his first year on the ballot. This, on the strength of a 20-year career that included 541 home runs.
His speech, a memorable one as expected, featured him switching between English and Spanish to great effect and concluded with him highlighting the importance of supporting others: "When you believe in someone, you can change their world."
Sitting behind him on the stage were 48 Hall of Famers, including the likes of Juan Marichal (the first Dominican elected to the Hall of Fame), Sandy Koufax, Johnny Bench, Cal Ripken Jr., Ken Griffey Jr. and Pedro Martinez.
That was again the case on induction day. Though Ortiz is known for his outsized personality, which was on full display last week when he was a playful sideline reporter at the All-Star Game, he struck a perfect tone on Sunday.