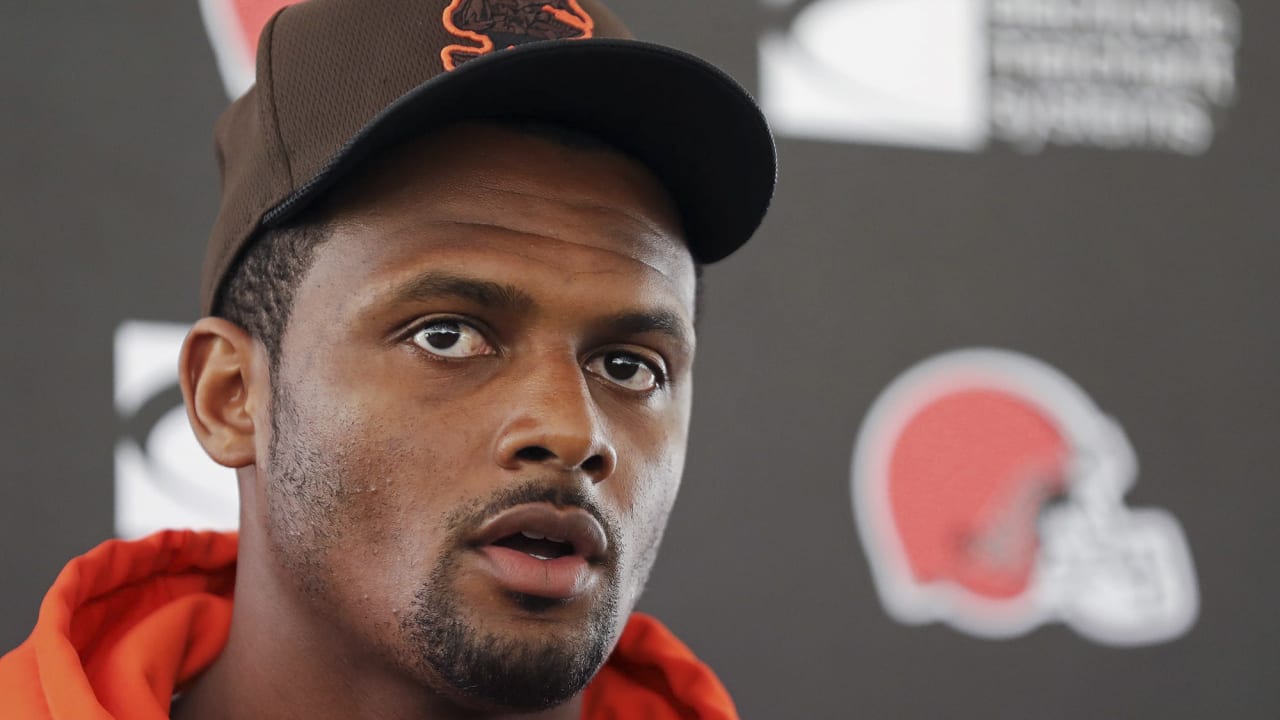 Deshaun Watson settlement brings suspension saga to unsatisfying close
Published
August 19, 2022
Perhaps the only good thing to come of Thursday's announcement that Deshaun Watson would be suspended 11 games, fined $5 million and required to undergo an evaluation and counseling for violating the NFL's personal-conduct policy were a few words near the bottom of the NFL's statement: "Today's announcement concludes the process."
The 11 games don't feel like enough, considering there were 24 women who filed lawsuits accusing Watson of sexual misconduct, Judge Sue L. Robinson found that the NFL had proven according to its own definition that he committed sexual assault against the four women whose cases were presented to her, and Commissioner Roger Goodell called Watson's alleged behavior "predatory" last week. The fine is laughably small in the context of the fully guaranteed contract (worth $230 million) the Cleveland Browns lavished on Watson in the spring.
The counseling, hopefully, is enough, because Watson's insistence Thursday that he is innocent and never sexually assaulted or even disrespected anyone — that he was apologizing because so many people were "triggered" — indicate that this settlement is, for him, not accompanied by remorse or even self-awareness, but merely a desire to get on with his life.
Given the nature of Watson's alleged behavior, and Robinson's finding, it is not enough that Watson gets on with his life. He needs to change it, to understand that the Browns were seemingly so concerned about his ability to get a massage without incident that general manager Andrew Berry said Thursday the team put together a plan as soon as the trade was completed for how Watson would get massages if he ever had a soft tissue injury.