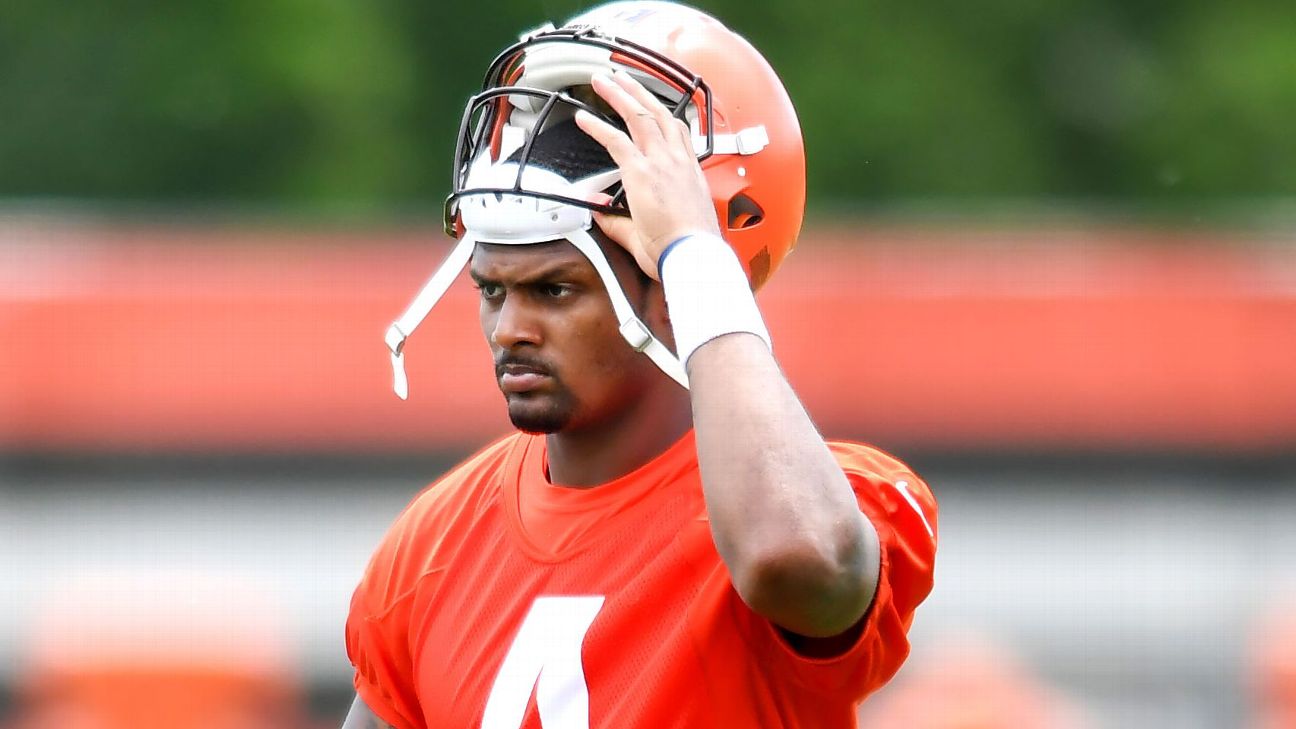 Deshaun Watson suspended – What does it mean? And what's next for the QB and the Cleveland Browns?
More than two years after the first civil lawsuit was filed against Deshaun Watson, disciplinary officer Sue L. Robinson has suspended the Cleveland Browns quarterback for the first six games of the 2022 season, a source told ESPN's Adam Schefter.
Robinson, jointly appointed by the NFL and NFL Players Association to rule on the case and administer any punishment, listened to arguments from the league, the union and Watson's attorney during a three-day hearing held in her home state of Delaware in late June. The NFL had been pushing for a suspension of at least a year, while the union and Watson's attorney argued that the quarterback should not be suspended at all. The sides discussed a potential settlement all the way up through the hearing, but they could not agree to a deal.
In the days leading up to Robinson's decision, the league and Watson's side engaged in further settlement talks, sources told ESPN's Dan Graziano, but neither side ever felt they were close to an agreement. The most Watson's side indicated it was willing to offer was a suspension in the range of six to eight games, according to sources. The best the league indicated it was willing to offer was a 12-game suspension and a significant fine — in the range of $8 million, sources said. While the NFLPA said it will not appeal the decision, the league still has the right to appeal.
Since March 2021, 25 civil lawsuits have been filed against Watson, accusing him of actions ranging from inappropriate behavior to sexual assault during massage sessions. One of the 25 lawsuits was dropped after the judge ruled the petition had to be amended with the plaintiff's name. Watson and 20 of the other plaintiffs agreed to settle their lawsuits in late June. Early Monday morning, Houston attorney Tony Buzbee told ESPN's John Barr that Watson agreed to settle three of the remaining four active lawsuits against him.