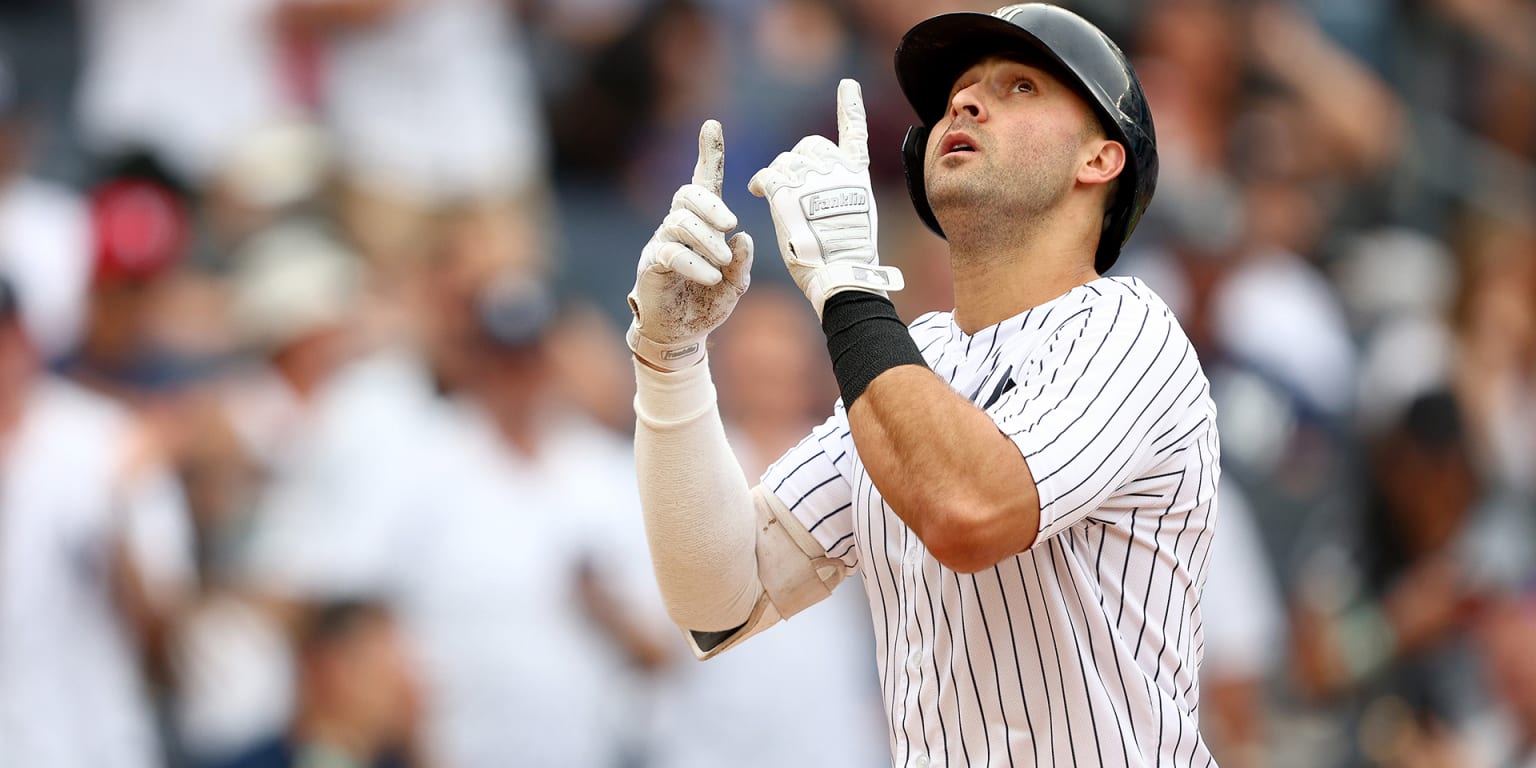 Dodgers get slugger Gallo from Yankees
SAN FRANCISCO — In search of a left-handed bat, the Dodgers acquired Yankees outfielder Joey Gallo in exchange for right-hander Clayton Beeter, the No. 15 prospect in the organization per MLB Pipeline, the club announced ahead of Tuesday's Trade Deadline.
The Dodgers came into the day hoping to pull off a blockbuster trade for Juan Soto. With Soto joining the rival Padres, president of baseball operations Andrew Friedman had to move on to another target.
Gallo, a two-time All-Star, has had a nightmare season with the Yankees, posting a .159 average with 12 homers. The 28-year-old is known for his power, but he hasn't been able to tap into that this season. His average exit velocity is 88.4 mph this season, the lowest since the 2016 season when he was limited to just 17 games.
The outfielder is also known for his high swing-and-miss rate as he led the Majors in strikeouts last season. That has become an even bigger issue this year as Gallo has punched out 106 times in 233 at-bats. His 38.8% strikeout rate this season ranks in the bottom one percent in the league. In his short time with the Yankees, Gallo struck out 194 times over 140 games.