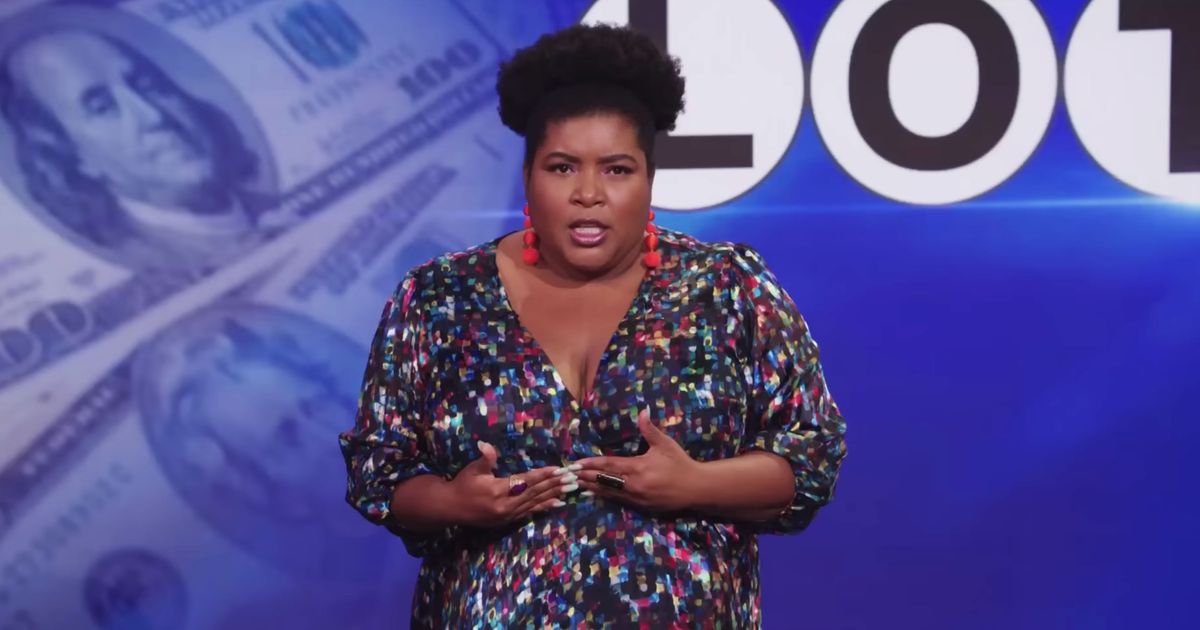 Dulcé Sloan's Winning Lotto Numbers Won Late Night This Week
Full Frontal With Samantha Bee announced its cancellation earlier this week, marking yet another big hole in the late-night ecosphere. Bee always brought so much heart to the news-commentary game, even working with COVID when it seemed clear Roe v. Wade was about to be overturned. Bee always let it be known she had skin in the game, and that intensity will be missed in TV.
Media mergers and a possible-maybe recession has caused late night to shrinkflate. Since I started on the late-night beat, I have seen all these shows come and go: Busy Tonight, The Break With Michelle Wolf, Lights Out With David Spade, A Little Late With Lilly Singh, Conan, Unapologetic With Aisha Tyler, Desus & Mero, and now Full Frontal. And The Wendy Williams Show, which was daytime, but still, the YouTube archive is gone, and that's sad. All those moments will be lost in time, like tears in rain … Time to rank the best clips from late night this week.
NBC bookers were thirsty this week, because two of the internet's current biggest crushes came to 30 Rock. And they represented two different flavors of boy: intense yet swole freak and secret teddy bear. Carmy and Eddie did their little charm-offensive routines for Seth Meyers and Jimmy Fallon, respectively. Quinn addressed the "Chrissy Wake Up" song and gave Fallon a Hellfire Club shirt, but he failed to address Steddie. That's why these two are stuck at No. 5. Give the people what they want: queerbaiting!
Late Night's "Back in My Day" is a reliable joke machine, but it went above and beyond this week. Segment writer Ben Warheit forced Seth Meyers to read a plea to cast all the actors who died in Joker (a cohort that just happens to include Warheit) in the musical-sequel version. Wouldn't it be fun and not confusing at all to bring back the Sondheim-singing stockbrokers? Meyers thinks so, and he wasn't just reading that off a cue card.