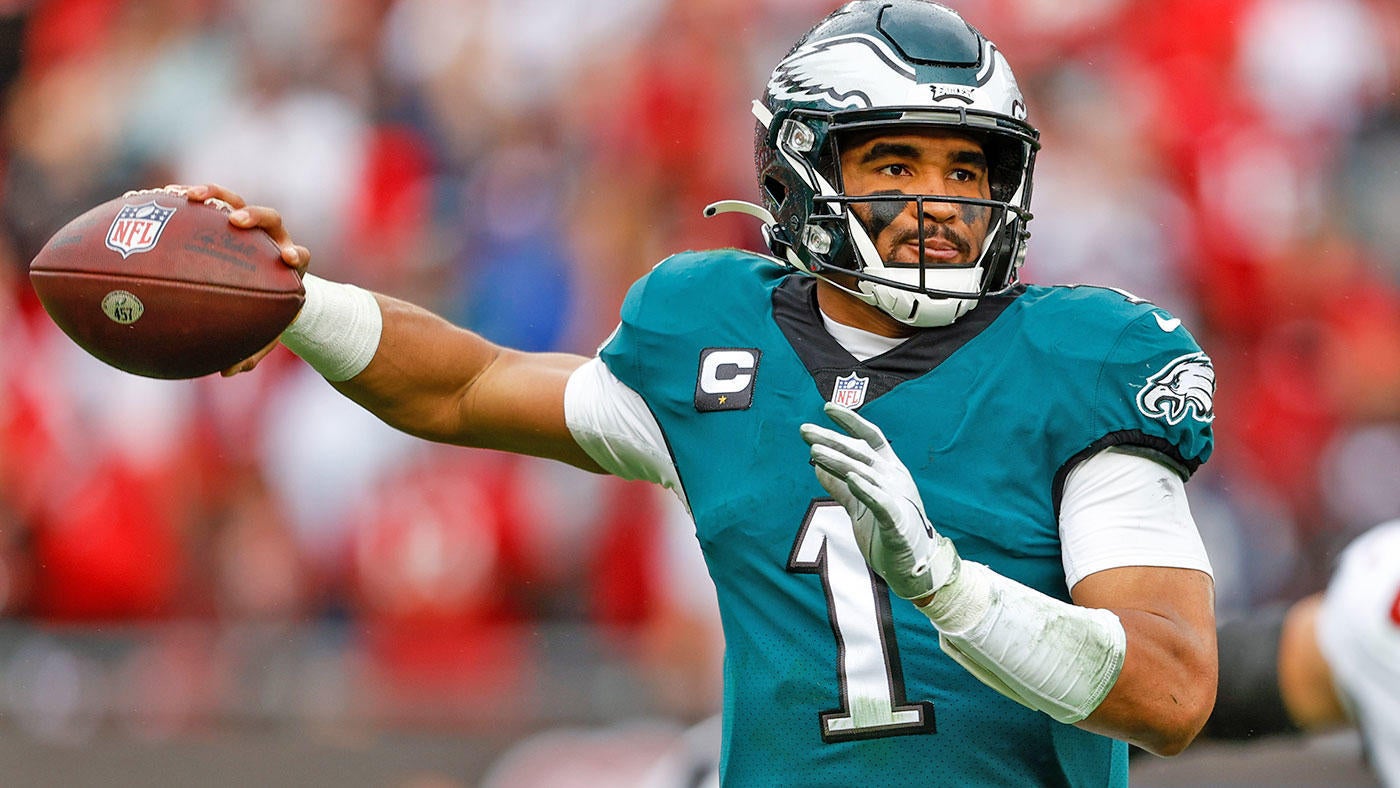 Eagles vs. Jets score: Jalen Hurts shines, but New York rallies to win despite losing Zach Wilson to an injury
Published
August 13, 2022
PHILADELPHIA — The biggest storylines from Friday's preseason game between the Eagles and Jets were centered on both team's quarterbacks, but for very different reasons. Eagles fans were celebrating Jalen Hurts' perfect night, while Jets fans were distraught after watching Zach Wilson leave the game with a knee injury. The Jets, despite losing Wilson and falling behind by double digits early, rallied to post a 24-21 win. 
Led by Hurts, the Eagles found the end zone on the game's first possession. Philadelphia was back in the end zone minutes later after the Eagles' defense picked off Wilson, who left the game on New York's ensuing possession. New York weathered the storm, however, scoring 17 unanswered points to take the lead midway through the fourth quarter. The Jets' go-ahead scoring drive was spearheaded by receiver Lawrence Cager, whose receptions of 29 and 11 set up Chris Streveler's one-yard touchdown pass to tight end Jeremy Ruckert. 
Philadelphia responded by mounting an 18-play drive that included Reid Sinnett's fourth-down completion to tight end Noah Togiai that kept the drive alive. The completion helped set up Sinnett's two-yard touchdown pass to Kennedy Brooks with 1:40 left. The Jets, as they did throughout the second half, fought back, as Zonovan Knight's 52-yard return on the ensuing kickoff gave New York excellent field position for their final drive. New York took advantage of the short field, as Streveler hit Calvin Jackson in the end zone for the game-winning score with 16 seconds left. 
Hurts' preseason debut couldn't have gone much better. He went a perfect 6 of 6 for 80 yards while recording a perfect passer rating of 158.3. Hurts capped off his only drive of the night with a 22-yard touchdown strike to Dallas Goedert. Hurts started the drive with a 28-yard completion to Quez Watkins. The drive also included 12 and eight-yard completions to running back Miles Sanders.