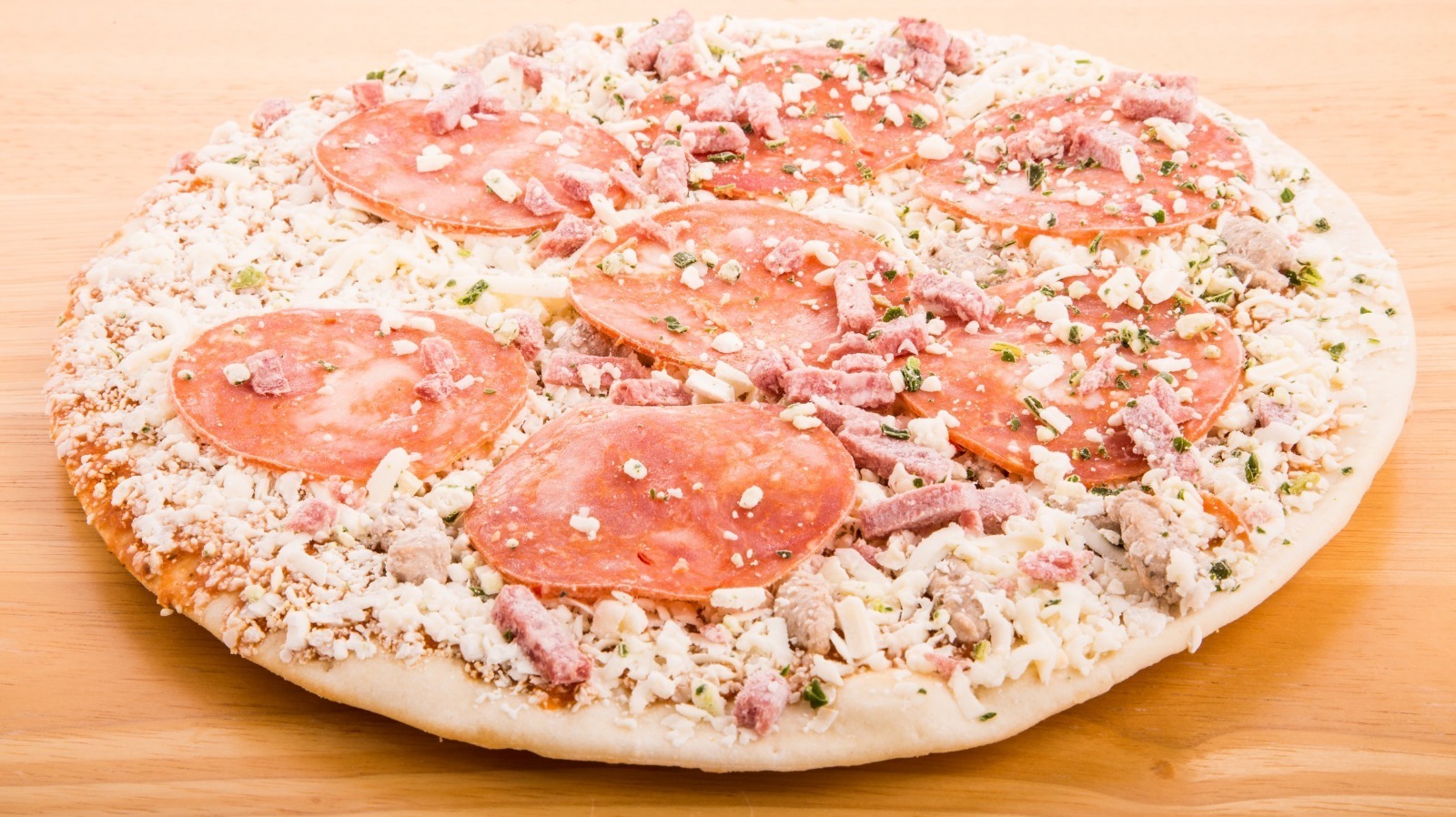 Everything you need to know about the huge frozen pizza recall
Published
August 17, 2022
Food recalls happen all too frequently, and their frequency is on the rise (per Time). As prepared foods are produced in mass quantities, it's not unusual for something to eventually slip through the cracks of quality control, leading to a production error that results in a recall.
Home Run Inn, a restaurant chain based in Illinois, has made a name for itself outside the Chicago area by selling its frozen pizzas in stores such as Walmart and Target. The pizzas can also be ordered online, and they come in two crust options, Classic or Ultra Thin, with traditional topping choices like sausage, pepperoni, or just cheese. However, the U.S. Department of Agriculture's Food Safety and Inspection Service announced in an August 2022 release that HRI's frozen pizzas have been recalled. The cause? Potential metal pieces in the product.
According to the USDA's statement, Home Run Inn's frozen pizzas could be "contaminated with extraneous materials, specifically metal." Those who have purchased Home Run Inn frozen pizzas should check the product's label to learn if their particular product was affected. The USDA reports that only one specific type of pizza, the "Chicago's Premium Pizza Deluxe Sausage Classic Pizza" is impacted. The affected pizzas have an expiration date of December 3, 2022, and have the number "EST. 18498-A" on the box. The USDA also noted that there have been "no confirmed reports of injuries or adverse reactions" from the pizzas, but that the products should nonetheless not be consumed. Anyone with questions about the recall is encouraged to contact Home Run Inn's COO, Nick Perrino, who can be reached at 630-783-9696, ext. 2151.
Home Run Inn isn't the only pizza brand to have a recall in 2022, and the reasons for various recalls can be quite different. In July, a Florida-based pizza brand recalled more than 10,000 pounds of pizzas due to improper inspections, per Tasting Table. Prior to that, Kettle River Pizza recalled its Chicken Alfredo Pizza products because of a mislabeling issue, per the USDA.