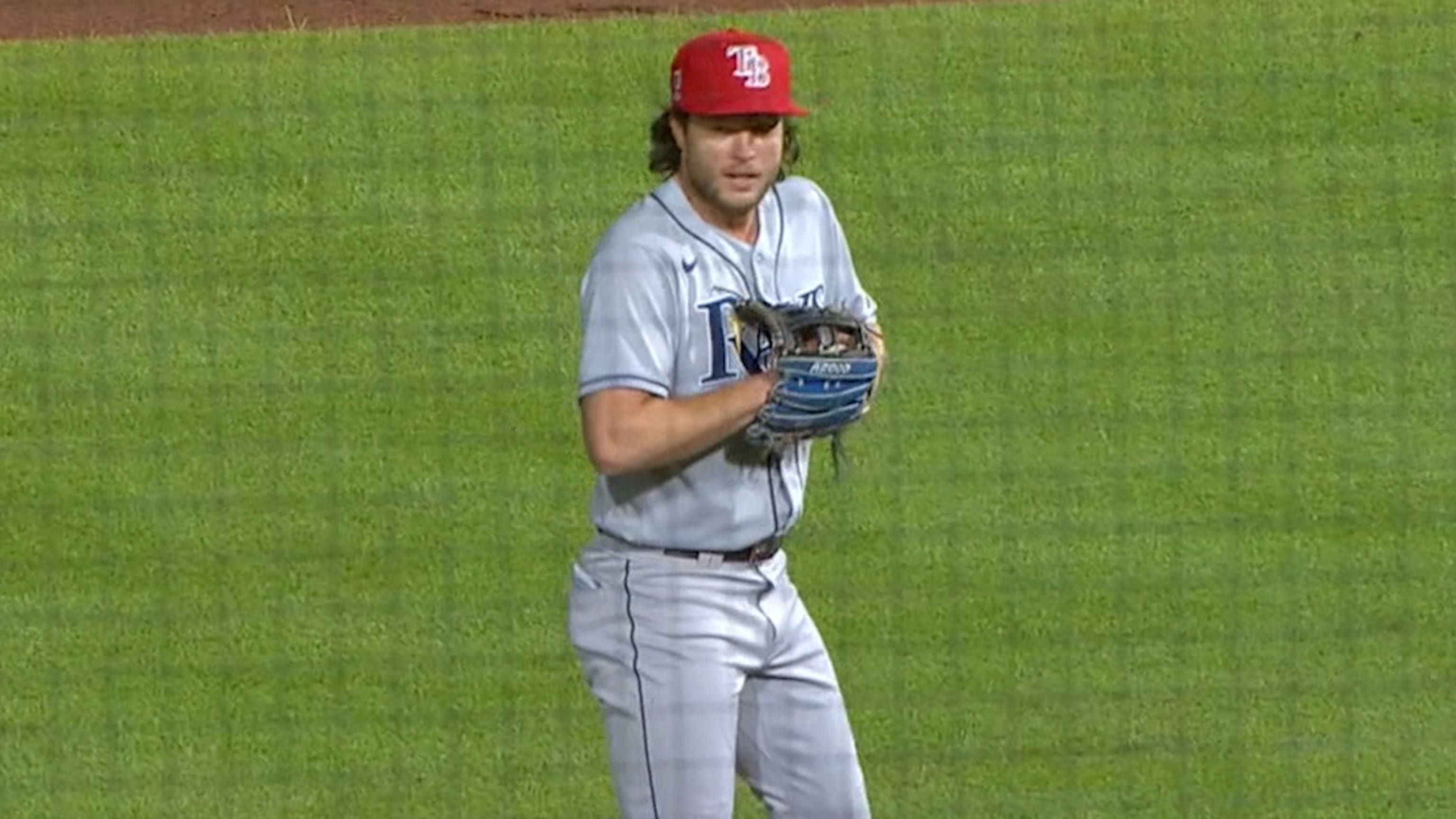 For fan favorite Phillips, Rays tenure was 'heck of a time'
Before Tampa Bay's 6-4 win over Cleveland, thousands of the 22,756 fans filing into Tropicana Field put on giveaway Devil Rays basketball jerseys with Phillips' name and No. 35 on the back. Inside the Rays' clubhouse, players and staff did the same before taking the field for their pregame workout. Beforehand, Phillips gushed about what the day meant to him. Afterward, he sat and signed autographs for an hour as fans left the building.
"It was an easy decision. First of all, just to say thank you for everyone who came out solely because it was Brett Phillips' jersey giveaway," Phillips said on Saturday. "Also, how often do you get your own giveaway in the big leagues? Like, this is a day that I'll remember, and I want to make the most of it."
But Phillips' time with the Rays is now likely over. When Tampa Bay acquired center fielder José Siri as part of a three-team trade on Monday, Phillips was designated for assignment, which means he will either be traded or run through waivers in the coming days.
From an emotional standpoint, the move hit harder than you'd expect for an outfielder batting just .147 with a .475 OPS and a nearly 41 percent strikeout rate. But Phillips is more than those numbers; he's a hometown kid, Tampa Bay's Ray, born and raised in Seminole and who on his 4th birthday wore a Devil Rays basketball jersey like the ones given away at the Trop on Saturday.