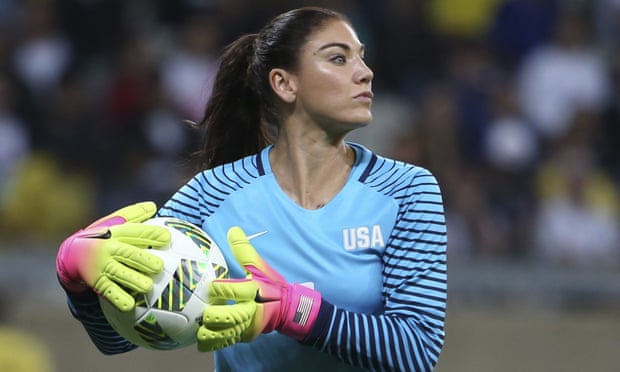 Former US goalkeeper Hope Solo pleads guilty to driving while impaired
The former United States goalkeeper Hope Solo has pleaded guilty to driving while impaired and said she was "slowly coming back" after receiving care at an inpatient alcohol treatment programme after her arrest in late March.
Solo was found passed out behind the wheel of her car in a parking lot in North Carolina on 31 March and charged with impaired driving, resisting arrest and misdemeanour child abuse. Her two children were in the car at the time of the arrest.
Forsyth District judge Victoria Roemer gave Solo a suspended sentence of 24 months and an active sentence of 30 days, the paper reported. She was given 30 days credit for time she spent at an inpatient rehabilitation facility.
"While I'm proud of us, it was incredibly hard and I made a huge mistake. Easily the worst mistake of my life. I understand what a destructive part of my life alcohol had become. The upside of making a mistake this big is that the hard lessons are learned quickly, and at times, very painfully."