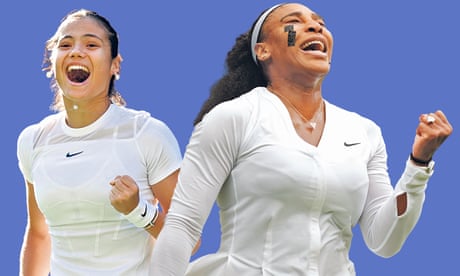 Frustration in Cincinnati as Williams and Raducanu match is postponed
Published
August 16, 2022
The highly anticipated first-round clash between Serena Williams and Emma Raducanu at the Western & Southern Open in Cincinnati was abruptly postponed from Monday to Tuesday, frustrating fans who had spent considerable money and travelled to the event to watch the match.
Cincinnati is likely to be the penultimate tournament of Williams's career after she announced last week that her retirement is imminent. It will also be Williams's first match on home soil in two years and, with expectations so high, the tournament had announced in advance that Williams and Raducanu would headline the Monday night session.
After the announcement tickets for the session quickly sold out, with some fans acquiring them at inflated prices in order to see Williams for possibly the last time. However, the tournament opted to move the match to Tuesday.
A tournament spokesperson later said that the decision was "on account of a number of factors related to scheduling". Rather than announcing the switch outright and offering fans the option of a refund, on Sunday night the order of play for Monday simply omitted Williams and Raducanu from the schedule.