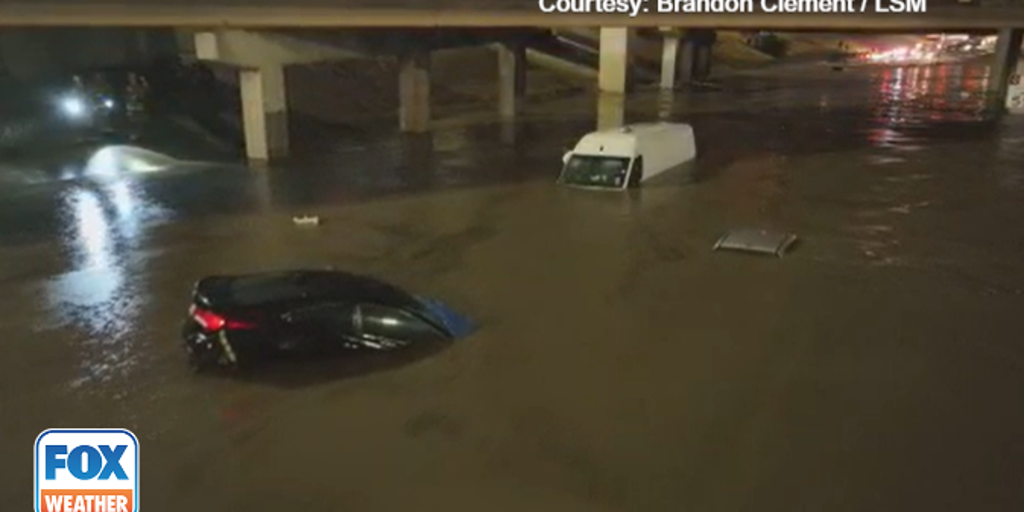 Incredible scenes of survival: Watch as 15-inches of rain leaves Dallas-Fort Worth underwater
Published
August 23, 2022
Drivers swam from their vans, news reporters saved a woman from her sinking car, and taillights seem underwater in the middle of an intersection. These were just a few of the scenes that played out Monday after storms dropped over a foot of water on the Dallas-Fort Worth Metro area.
"You're seeing the shot of water all the way to the overpass, but they're actually cars caught under that water," storm chaser Brandon Clement told FOX Weather of the video above. "And then some people had to be rescued, and they were really struggling to get people out. The water was coming so quickly." 
The Fort Worth Fire Department got over 500 calls for help and responded to 174 high water calls rescues since 10 p.m. Sunday. They were on the scene of 38 separate flood emergencies at one point midday Monday. 
Dallas resident Kirshae Green was stuck on an overpass for almost three hours after dropping her daughter off at school. She said she was terrified and couldn't believe the vast number of ambulances attending to the flooding. In her Facebook post, she said she saw rescuers rappelling down the overpass to save drivers trapped in the water.