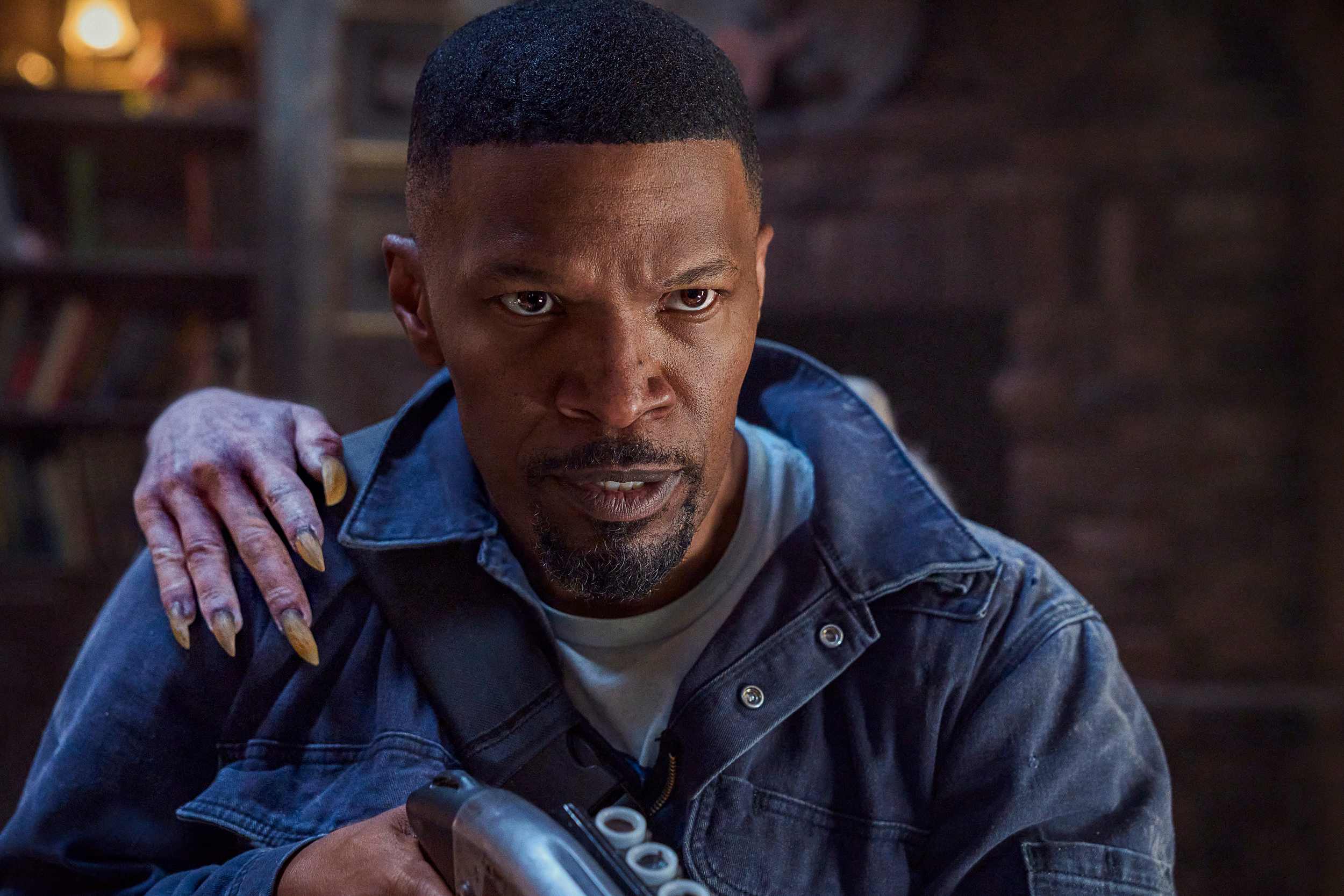 Jamie Foxx rises again as dad, the vampire hunter, in Netflix's dreary 'Day Shift'
Published
August 13, 2022
"Day Shift" is about vampires, but it's one of those Frankenstein-like movies stitched together from used parts, with Jamie Foxx as a family man version of Marvel's Blade, mashed up with horror and buddy comedy. It's the kind of star-driven vehicle that yields obvious benefits to Netflix even if, qualitatively speaking, it doesn't deserve to see the light of day.
Indeed, Foxx is clearly a favorite of the Netflix algorithm and likes cashing its checks, having starred in the movie "Project Power" and sitcom "Dad Stop Embarrassing Me!" in the last two years, the latter inspired and produced by his daughter, Corinne Foxx.
Parenthood is again at the heart of the plot, such as it is, in "Day Shift," which could just as easily be titled "Dad: Vampire Slayer." Foxx plays Bud Jablonski, a bounty hunter (he masquerades as a pool cleaner) struggling to make ends meet financially, suddenly given a major motivation to earn cash: His ex (Meagan Good) is planning to move away from Los Angeles with their young daughter (Zion Broadnax).
Unfortunately, Bud is on bad terms with the international vampire-hunting union, which assigns a nervous office worker, his union rep Seth (Dave Franco), to ride along with Bud and try to catch him committing code violations that will allow them to torpedo his career. That produces lots of banter, bickering and unfortunately, pants wetting, a natural if low-brow response to the new-to-him prospect of getting killed.