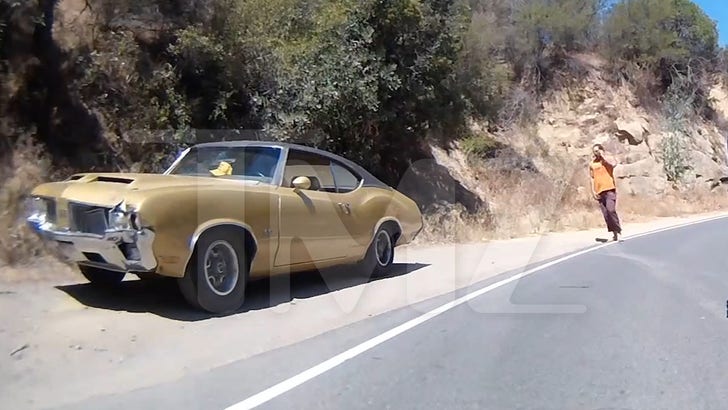 Jason Momoa Motorcycle Crash Video Shows Aftermath of Accident
Check out the footage — taken from a camera mounted to someone's bike who happened to be cruising by — and you'll see it was a fairly serious scene … or at the very least, treated like one by the amount of man power that showed up.
Jason, of course, looks like he's fine — which jibes with what we were told happened here. No sign of the injured rider themselves, but you can see their bike and gear on the side of the road. And for good measure … there's a front and rear shot showing the whole thing.
Law enforcement sources tell TMZ … the 'Aquaman' star was traveling on Old Topanga Canyon Road Sunday out near the Calabasas area — when at one point during his drive, a biker traveling in the opposite direction made contact with him coming around a curve.
The rider, fortunately, was able to land on his feet — this according to our sources — but not before bouncing off of JM's windshield and clearing the hood of his car to end up on the other side. Like we said, the rider was apparently left standing up after the collision.