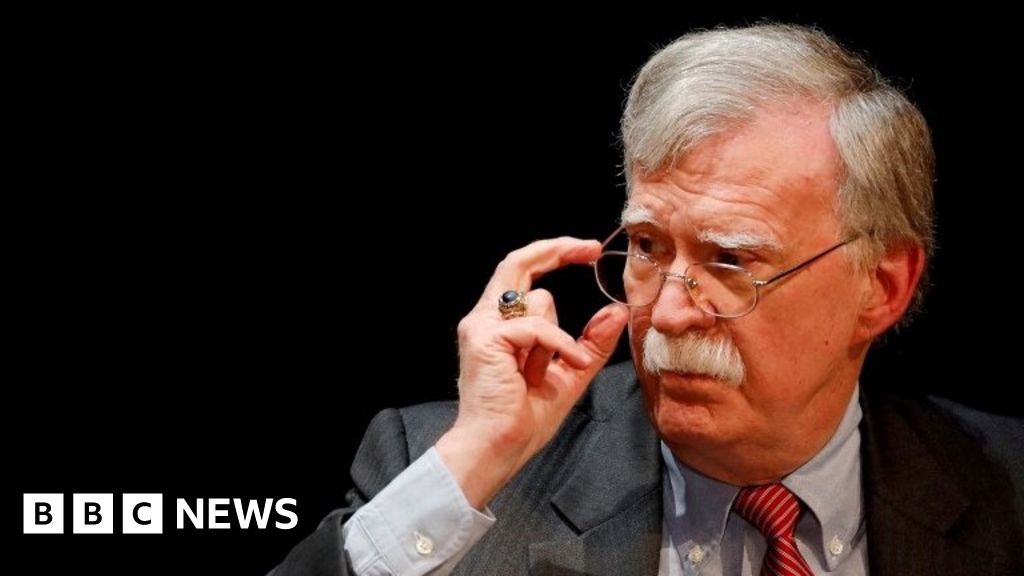 John Bolton: Iranian man charged in US over alleged assassination plot
Published
August 11, 2022
In its announcement of the charges, the US Department of Justice said Mr Poursafi, aka Mehdi Rezayi, 45, of Tehran, had "attempted to pay individuals in the United States $300,000 (£245,000) to carry out the murder in Washington DC or Maryland".
The charges detail how the Iranian operative had asked a US resident who he had met online to take pictures of Mr Bolton, allegedly for a book he was writing. The unnamed resident had then introduced Mr Poursafi to another individual who was later asked to kill Mr Bolton and provide video evidence of the murder.
At the time of his death, Soleimani was widely seen as the second most powerful figure in Iran, behind Ayatollah Ali Khamenei. The Quds Force, an elite unit of the Iranian Revolutionary Guards, reported directly to the ayatollah and Soleimani was hailed as a heroic national figure.