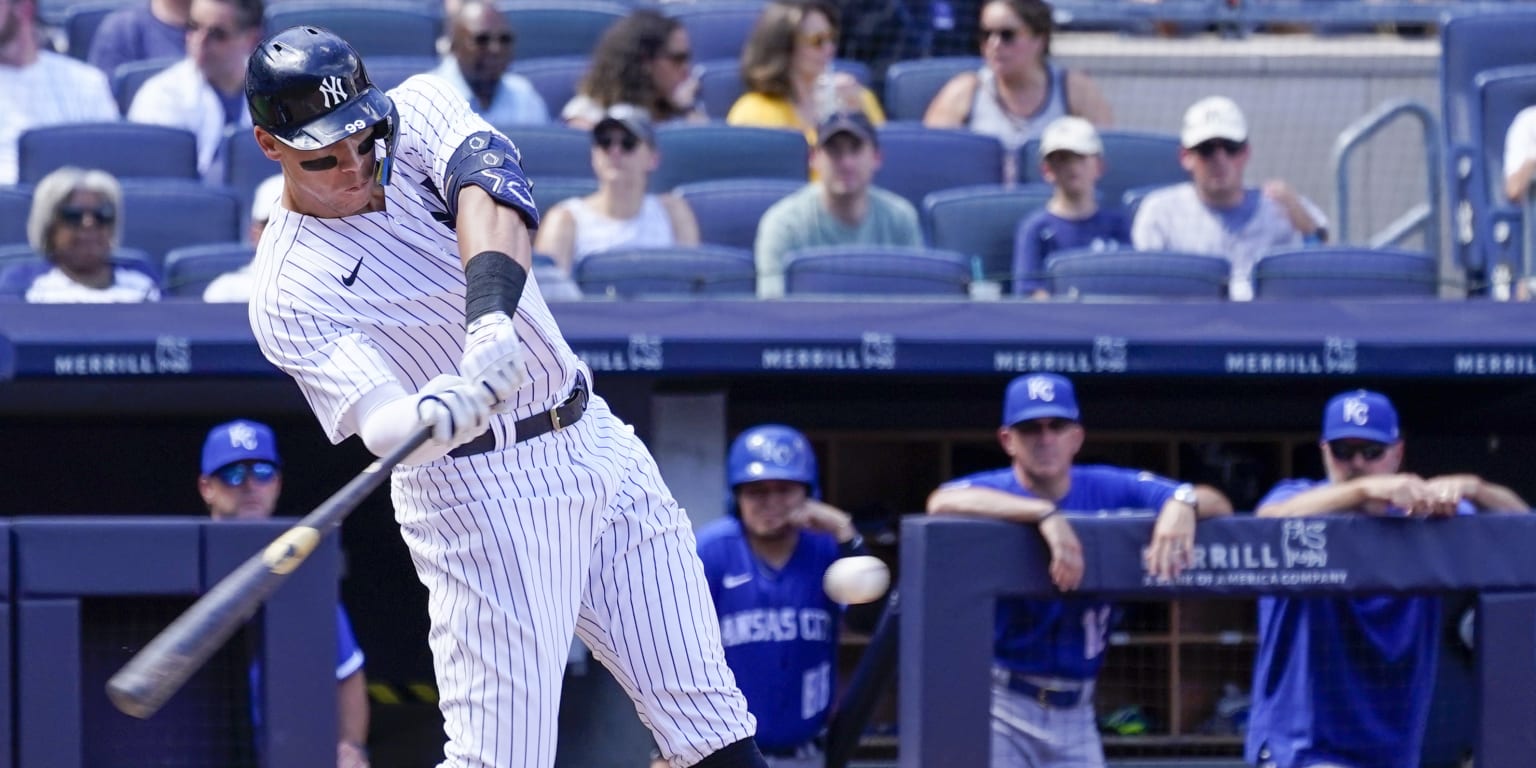 Judge becomes 2nd-fastest to 200 HRs with No. 42
NEW YORK — As members of the greatest teams in recent Yankees history milled about in Monument Park on Saturday afternoon, inspecting the plaques and retired numbers, one name continued to spill from their lips. Those assembled alumni marveled at the special season Aaron Judge is enjoying, while also wondering aloud about his pinstriped future.
The favorite for the American League Most Valuable Player Award, Judge continued to show he can keep pace with legends and everyone else, becoming the second-fastest player in AL/NL history to blast 200 career home runs in the Bombers' 8-2 victory over the Royals at Yankee Stadium.
Judge's Major League-leading 42nd home run was his 12th long ball in 14 games, the most in a 14-game span in franchise history. He eclipsed Babe Ruth (41 homers in 1928) for the most home runs ever hit by a Yankee before Aug. 1, amid a surge that puts Judge on track to shatter Roger Maris' American League single-season record of 61 home runs, which was set in 1961.
"You can't look at it," said Judge, who is on pace to hit 66 homers over a 162-game schedule. "I've just got to keep working hard, keep my head down and do what I can to help this team win games. At the end of the year, we can talk about what we finish at."