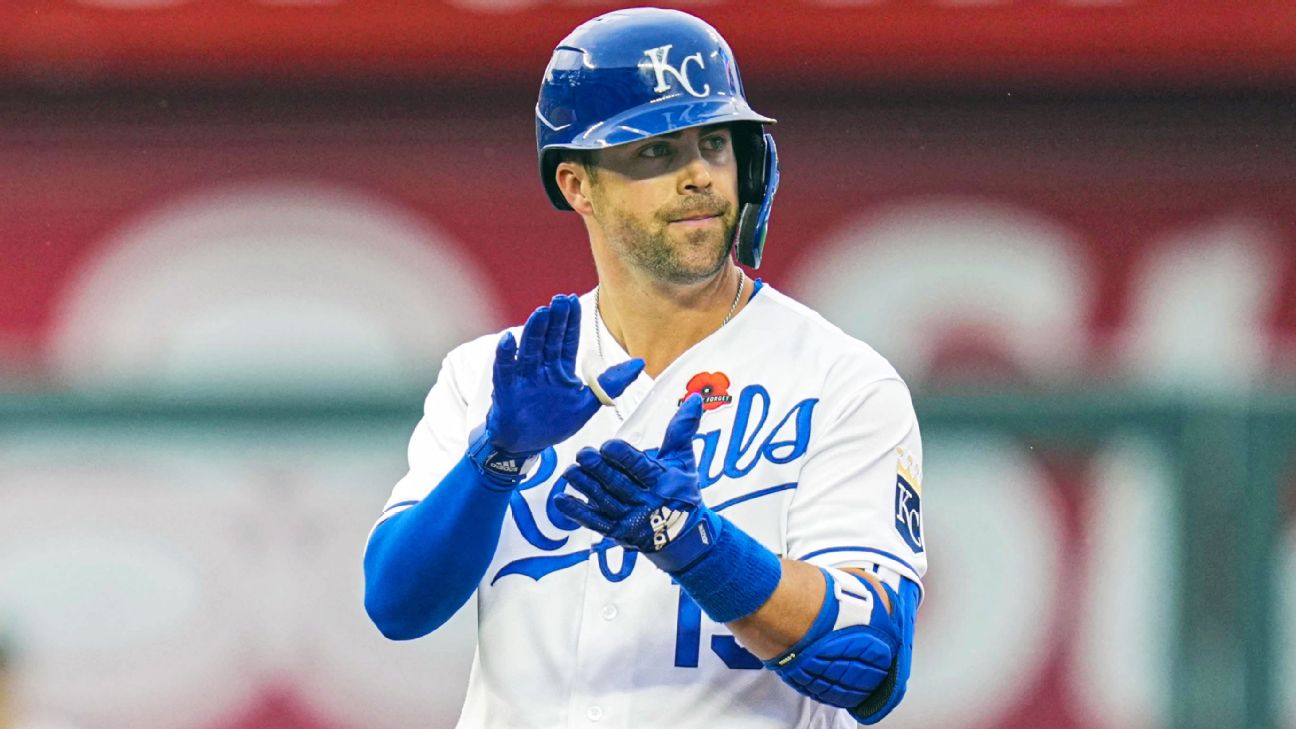 Kansas City Royals second baseman Whit Merrifield traded to Toronto Blue Jays
KANSAS CITY, Mo. — Whit Merrifield said last month that he might be willing to get vaccinated against COVID-19 if it meant playing for a team in contention, even though he had refused to get the shot while playing for the last-place Kansas City Royals.
In a unique and potentially unprecedented situation, the Royals traded Merrifield to the Toronto Blue Jays just minutes before the trade deadline Tuesday. And if the two-time All-Star wants to play any games in Canada down the stretch, Merrifield will be required to get one of the approved vaccines to enter the country.
Merrifield was among 10 players on the Royals who were unvaccinated last month, preventing them from making their trip to Toronto. When asked about his decision, Merrifield drew the ire of Kansas City fans by saying: "Something happens and I happen to get on a team that has a chance to go play in Canada in the postseason, maybe that changes."
"The extent of our conversation with Whit and his vaccination status ended when we were going to Toronto because after that it didn't effect us," Royals general manager J.J. Picollo said. "The conversations we had with Toronto, I'm going to keep private. There's no need for me to talk about a player on another team."