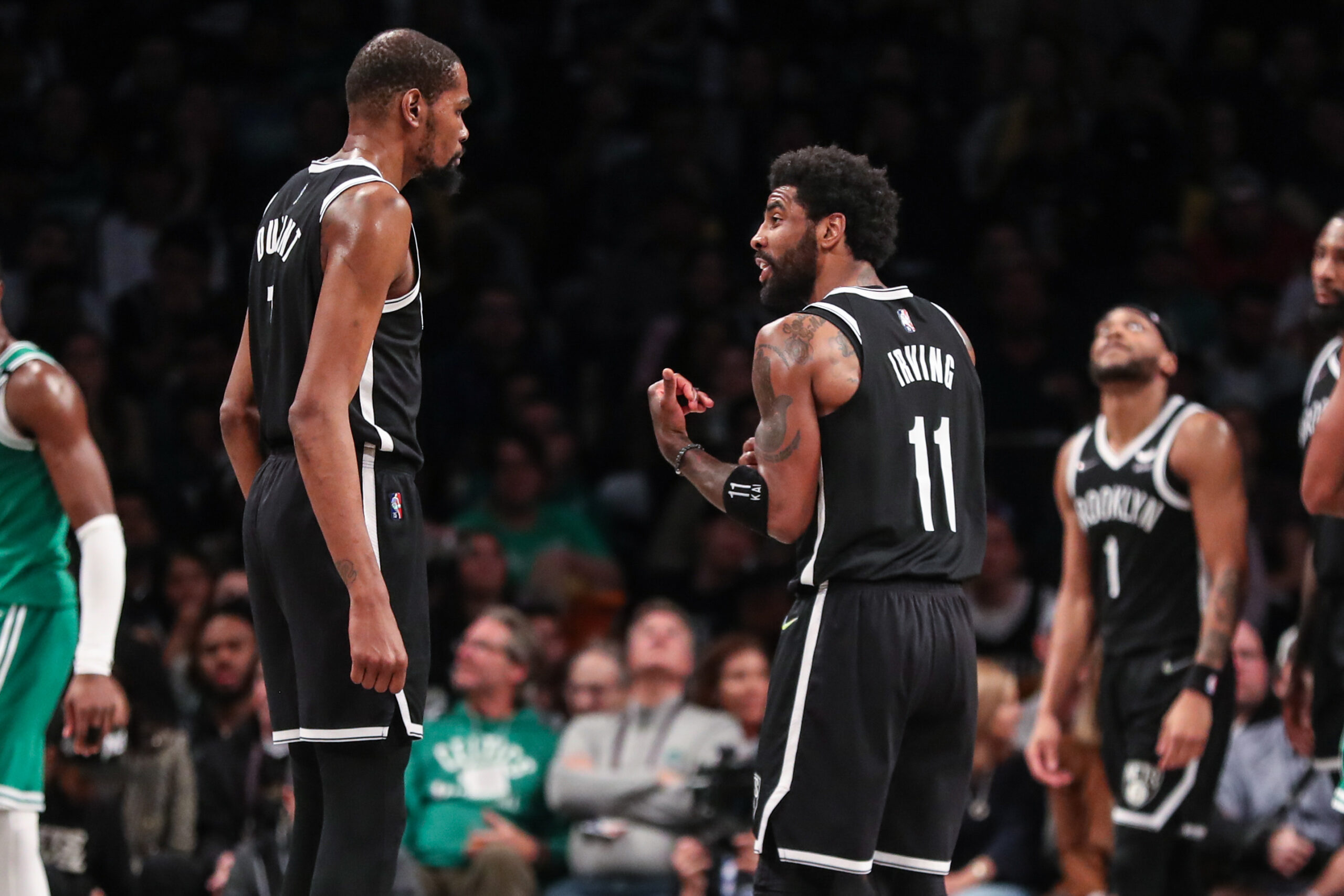 Kevin Durant and Kyrie Irving trades could still shift West landscape
According to Shams Charania of The Athletic, the meeting that took place between Kevin Durant and Brooklyn Nets owner Joe Tsai was professional but definitive. Durant does not want to remain a member of the team unless both head coach Steve Nash and general manager Sean Marks are let go.
Sources: Kevin Durant informed Joe Tsai that he does not have faith in the Nets' direction. The meeting was described as transparent and professional, with a clear message: Keep me — or the GM and coach. https://t.co/W1voNf9MDC https://t.co/0lbBay2OxF
Durant and Kyrie Irving signed with the Nets in 2019 to form what was initially thought to be a new super team in Brooklyn. Though Durant sat out the entirety of the 2019-20 season recovering from a torn achilles, his return in 2020-21 validated the change in scenery with Durant playing like the best player in the world very often. The acquisition and messy departure of James Harden, along with drama from Irving regarding his vaccination status, put a swift stop to that momentum. The Nets were swept by the Boston Celtics during the first round of the 2022 playoffs, leaving Brooklyn with some soul searching.
As of now, Tsai appears steadfast in his support of Nash and Marks, meaning Durant is likely still out of the door before the start of the 2022-23 season. Training camp begins in late September, which would appear to be the unofficial deadline for a Durant (and Irving) trade. This instability has an impact on the entire NBA. While the Nets themselves are unlikely to get better after these trade demands are fulfilled, the team that acquires Durant will be getting at least a top 7 player in the NBA. Durant is under contract for the next four years, and while the last four years show why it's difficult to count on him to be around the entire time, he's still Kevin freaking Durant.