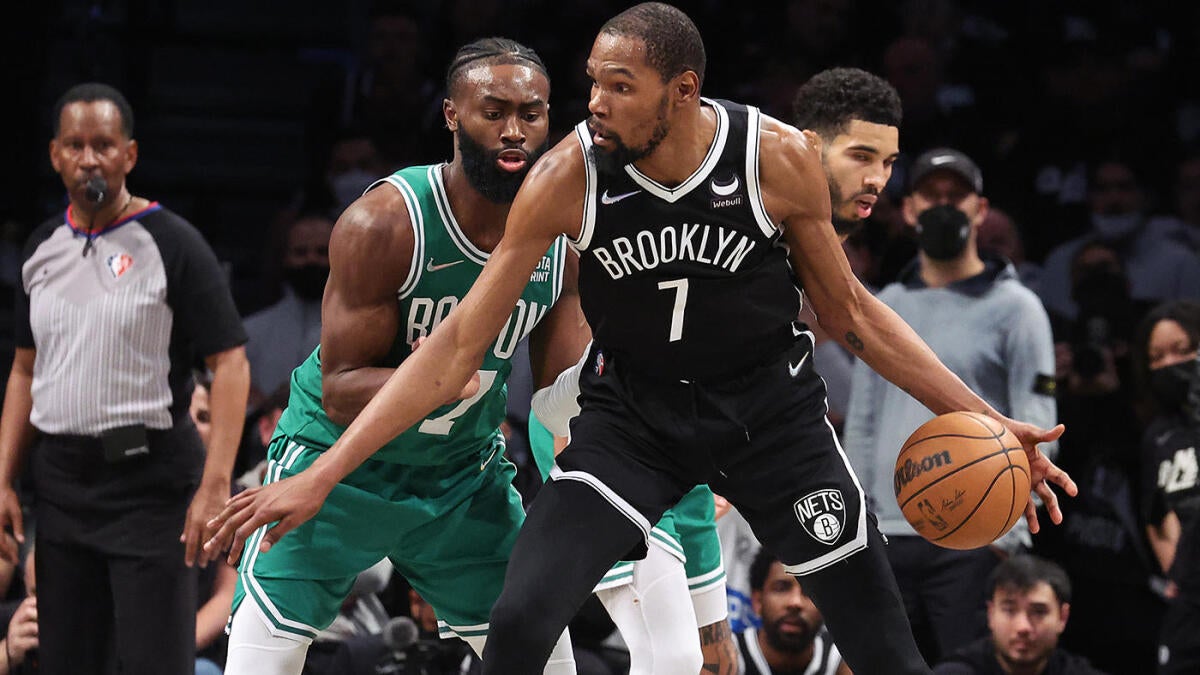 Kevin Durant trade rumors: Celtics emerge as threat after offering Jaylen Brown package, per report
When Kevin Durant requested a trade from the Brooklyn Nets and his list of preferred destinations surfaced, the Boston Celtics were not considered among likeliest landing spots. But they always made sense as a possible destination … if they were willing to part with Jaylen Brown. That was a big if, but it appears the Celtics are indeed moving in the direction of what would be a blockbuster trade for Durant. 
The Celtics offered Brown, guard Derrick White and a draft pick to the Nets for Durant, sources said. The proposal was rejected, and Brooklyn has asked Boston — in any proposal — to include Brown, Defensive Player of the Year Marcus Smart, draft picks and potentially one more rotation player, those sources added. Currently, the Celtics are less inclined to include Smart along with multiple other player or pick assets, but the franchise is mulling over next steps on how to approach discussions.
As of right now, the Celtics have emerged as a serious possibility as a landing spot for Durant. They have tremendous interest in bringing him in and view him as a piece that could take them over that final hurdle. Although there is work to be done, there is a deal to be had that would suffice the Nets' overwhelming ask.
Even though Durant is one of the best players in the world, you can understand Boston's hesitance to add even more to an offer that already includes an All-Star in Brown. Including Smart to an outgoing package would remove two elite defenders from a defense that just took the Celtics to the NBA Finals. That said, Boston's acquisition of Malcolm Brogdon clearly makes Smart more expendable.