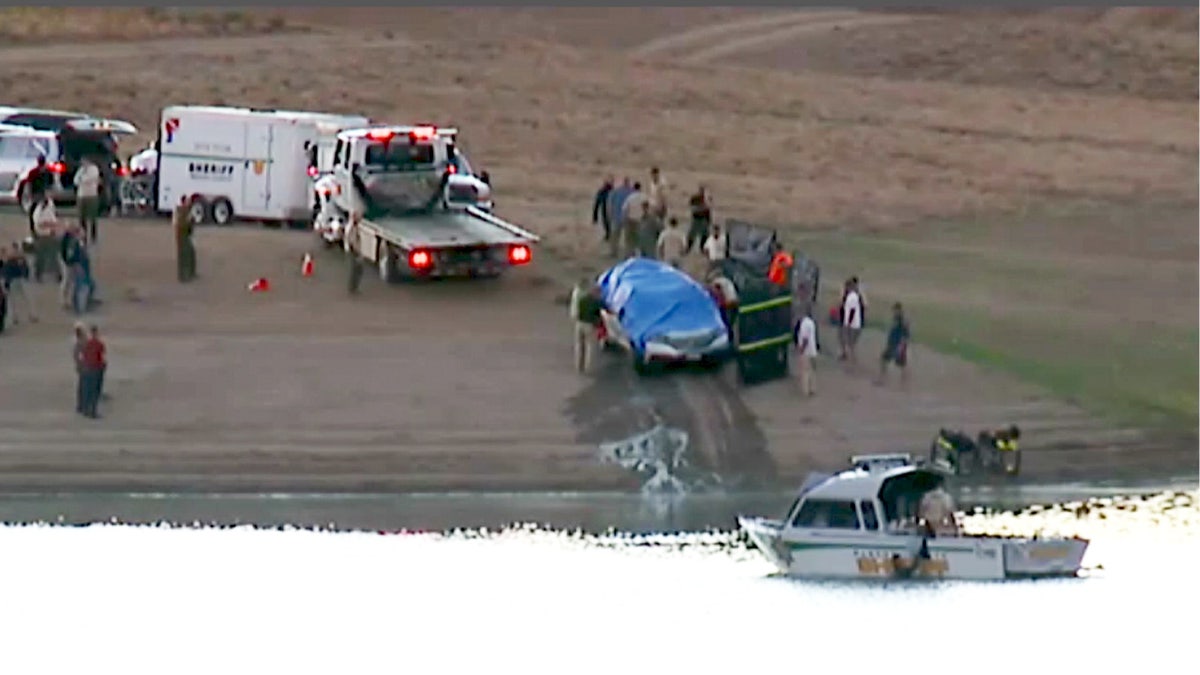 Kiely Rodni search: SUV pulled from reservoir near where California teen last seen
Published
August 22, 2022
The SUV was pulled from the water near the campground where Rodni vanished from about two weeks ago. It is unclear if the vehicle – which was removed from Prosser Creek Reservoir – belonged to Rodni.
A white SUV is covered by a blue tarp after authorities pulled it from Placer County in California late Sunday night. A dive team claimed to have found the remains of missing 16-year-old Kiely Rodni in the water earlier in the day. (KTXL)
Authorities spent weeks searching wooded areas near Prosser Family Campground in Tahoe National Forest that locals call "The Campground," where Rodni was last seen around 12:30 a.m. on Aug. 6 at an estimated 300-person party that began on the night of Aug. 5.
Authorities believe she may have been abducted and are treating their investigation as an abduction. After her disappearance, Placer County officials activated the CodeRed Alert System, which sends alerts to the some-100,000-person Placer County population.