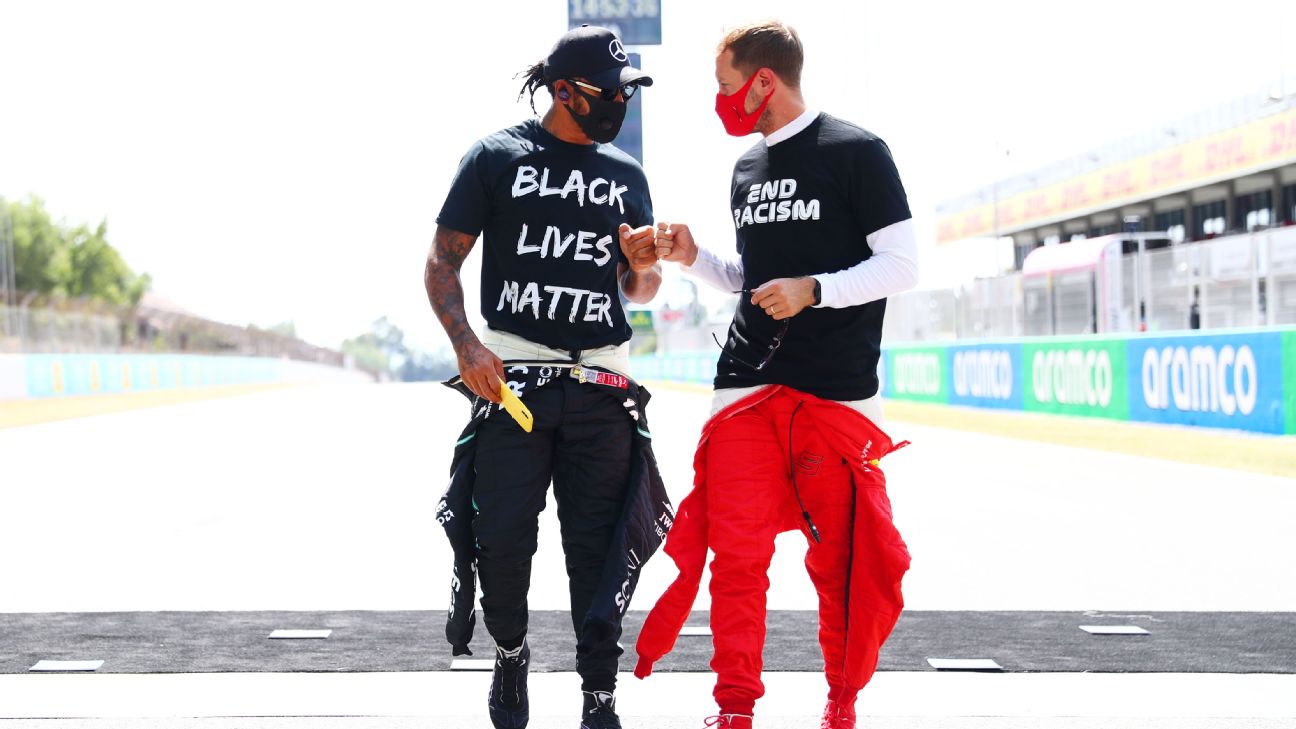 Lewis Hamilton: Sebastian Vettel has made F1 feel less lonely
BUDAPEST, Hungary — Lewis Hamilton has said Sebastian Vettel is "one of the greatest people" Formula One has ever had, crediting the German for being one of few people who has joined him in being outspoken on social issues in recent years.
As well as wanting to spend more time with family, one of the reasons Vettel cited for stepping away was to focus more on environmental activism, which has increasingly become one of the German driver's passions away from racing.
Hamilton and Vettel have comfortably been F1's most vocal drivers on a number of social and controversial issues, such as racial and gender inequality inside and outside of F1 as well as protesting anti-gay laws. They have both frequently worn Pride colours before races or on their race helmets in support of the LGBTQ+ community at races in certain countries.
Hamilton, F1's only Black driver, has recently set up a charitable foundation to help encourage more people from minority backgrounds into the sport and has called on F1 to do more to address the imbalance.