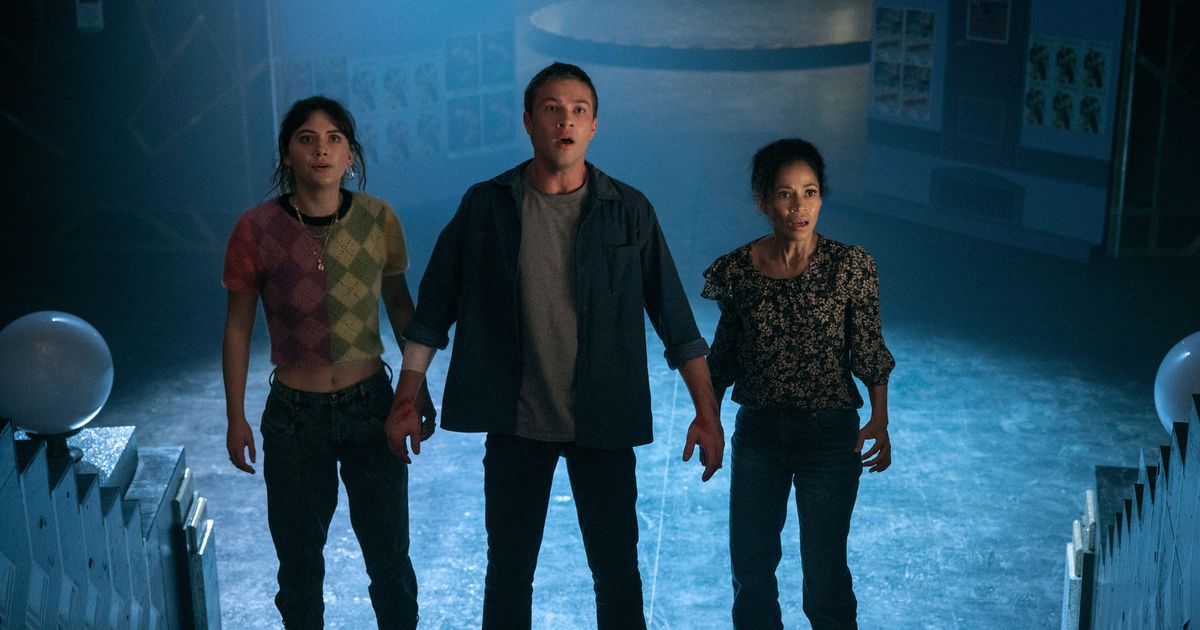 Locke & Key Series-Finale Recap: The Final Door
Published
August 11, 2022
The series finale of Locke & Key traffics in serious wish fulfillment, but this is the kind of show that had to give its characters a happy ending, right? The narrative really kicked off in season one with the death of a patriarch named Rendell Locke, and the 28 episodes that followed have been about his family learning more about Dad's magical past before putting it away forever — and saving the world a few times in the process. Closing it with a happy Locke family, one that has been given one last chance to spend time with their father before saying good-bye forever, feels rewarding. This final season was far from perfect. The shortened episodes — in total and individual length—almost made it feel like an afterthought. But it landed in a comforting place, suggesting that these characters realize that they can't play with magic forever and that the only key that matters is the one to their family home.
With his last breath, it feels like Gordie is trying to save the Lockes and his old friend Ellie. He shows Kinsey, Tyler, and Ellie the door, and the trio bursts through the curtain, but Gordie's real body is gone. In its place, they find cops with guns drawn. Gideon is trying to escape too, and the cops stare at the blinking curtain in front of them when the villain suddenly bursts forward. He punches a cop before taking three bullets. Sam is stuck under the piano that Gideon threw at him last episode. The camera pans up and back down again, revealing him back in Sam form. So he's a ghost stuck in an echo inside a dying man's head. There are so many questions.
Gideon gets back up and takes another bullet before overcoming the second cop. At least the officer gave the gang time enough to escape to find a dead Gordie. Poor plot-device Gordie. Ellie is going to stay there and protect Rufus while Kinsey and Tyler flee with the Creation Key. Ellie takes Rufus to find Josh, mostly just to bring the guy into the endgame of the show.Meanwhile, Kinsey and Tyler draw a door into a bar and then draw a lock on that door they just came through. Neat. Gideon smashes it down, crashing a glass on a guy's head in this remarkably crowded bar just for fun. He almost throws a guy down the stairs too!
Back outside, Kinsey draws a motorcycle on the pavement, and it becomes real! Just as Gideon is about to catch up, Josh rams into them with his car. Gideon gets up and steals it, nearly killing Josh in the process, but the Revolutionary War artifact doesn't really know how to drive. A chase between him and the Lockes ends with Gideon flipping the automobile, which then bursts into flames like it has dynamite embedded in its seats. Gideon isn't fazed by flames. He growls his way out.