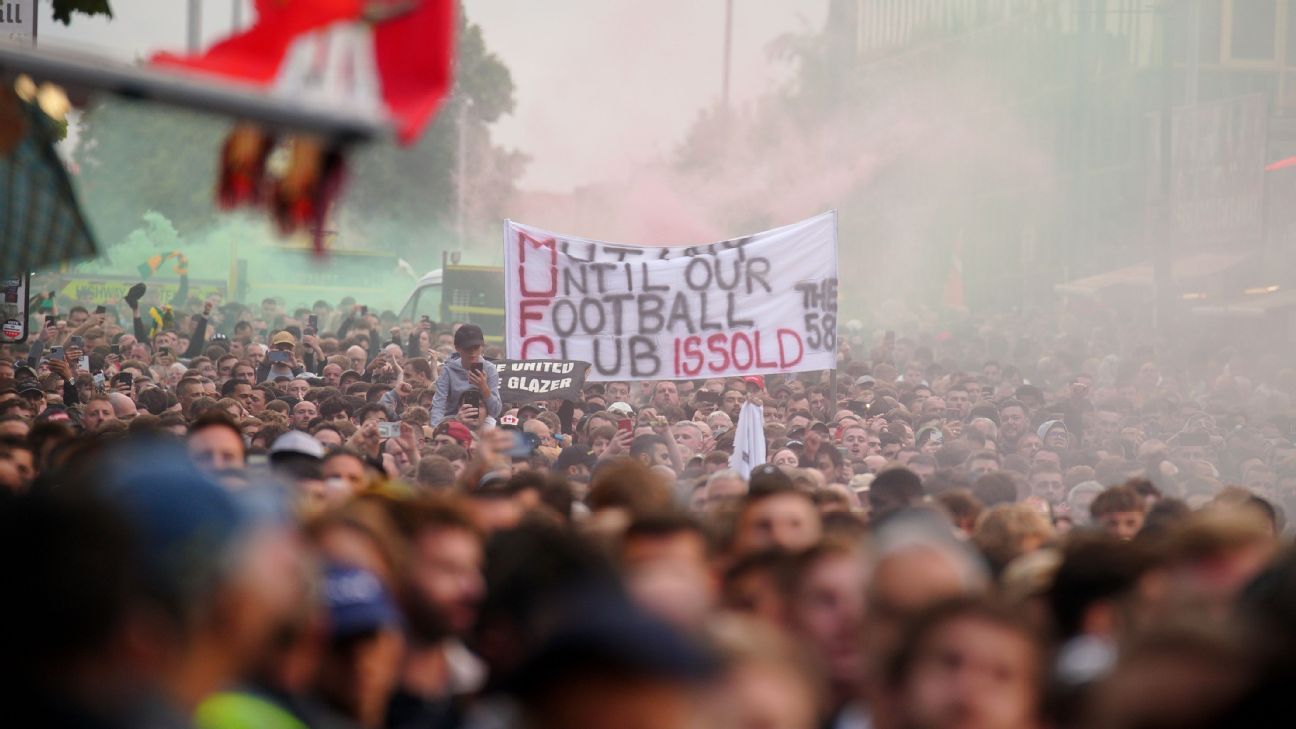 Manchester United supporters stage large protest before Liverpool game
Published
August 22, 2022
About 10,000 supporters marched to Old Trafford and chanted against the Glazer family — "We want Glazers out" — holding banners calling for the Americans to sell United as they walked from a nearby pub toward the club's storied Old Trafford stadium an hour before kickoff of one of the biggest matches in English football.
The players from both teams arrived at the ground before the protest started, but even after kickoff there was a large group of fans still protesting as Man United went on to beat Liverpool to pick up their first win of the season.
The target of the majority of the anger is the Glazer family, who bought United in 2005 with a leveraged takeover that loaded debt onto a club that previously didn't have any. Critics say the Glazers, who also own the NFL's Tampa Bay Buccaneers, have failed to invest enough of their own cash in the squad or facilities and have presided over years of failure by England's biggest team.
Dissent toward the ownership, which has simmered since the 2005 takeover, erupted in May last year when a home league game against Liverpool had to be called off after the stadium — empty because of pandemic restrictions — was stormed before the game and thousands more supporters blocked access into Old Trafford. Two police officers were injured in clashes with fans.