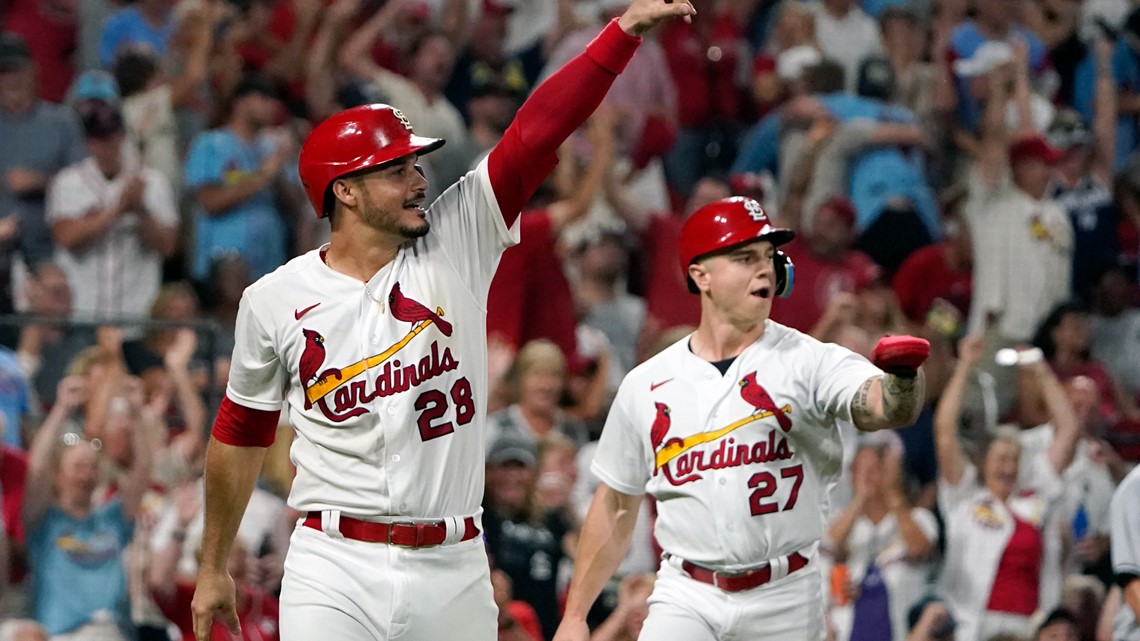 Matt Carpenter receives standing ovation in his return to St. Louis
DeJong's two-out double into the right-field corner in the eighth turned a 3-2 deficit into a 4-3 lead over the Yankees and Ryan Helsley closed out the win in the opener of the most-anticipated series of the season.
Carpenter, who admitted before the game he didn't think he would be back at Busch when last season ended, singled in his first two bats, flied out to the wall in right in the seventh and then the game found him again in the ninth.
Facing Helsley with two outs and the tying run on first, Carpenter checked his swing and hit a slow roller, which DeJong was able to field, cutting in front of Tommy Edman, and flip with his glove to first to barely beat Carpenter for the game-ending out.
At the plate: The Cardinals had only one hit, an RBI single by Yadier Molina in the second, through the first five innings … In the sixth, Tyler O'Neill's two-out single drove in Paul Goldschmidt, who had drawn one of the six walks the Cardinals received in the game. Three of those runners ended up scoring … In the eighth, Nolan Arenado reached on an infield single with one out and O'Neill drew a two-out walk before DeJong drove in his first runs at Busch since April 9, the second game of the season.