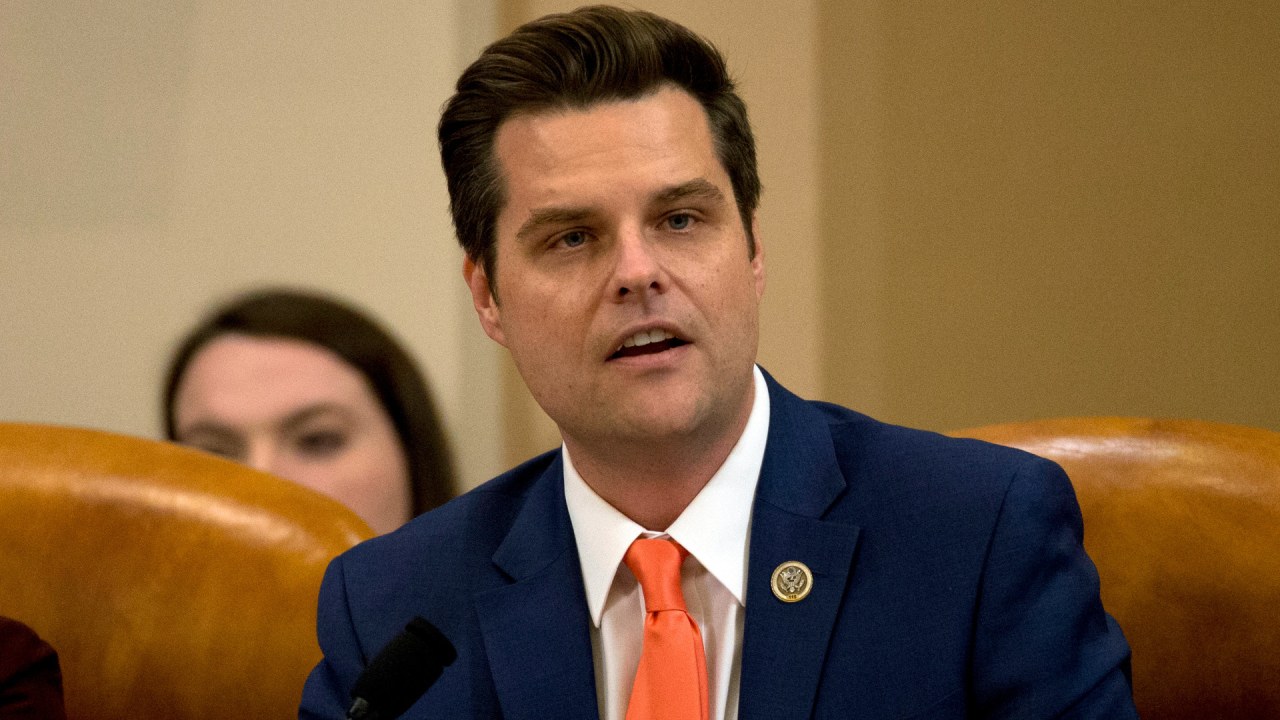 Matt Gaetz Slammed For Body-Shaming Teen Activist—'Despicable'
Twitter users reminded the controversial 40-year-old Republican that he is under investigation for the alleged sex trafficking of a 17-year-old girl after he made fat-phobic and misogynistic remarks about abortion rights activists to an audience of students on Saturday.
"Why is it that the women with the least likelihood of getting pregnant are the ones most worried about having abortions? Nobody wants to impregnate you if you look like a thumb," Gaetz said at the Turning Point USA Student Action Summit in Tampa, Florida.
"I'm actually 5'11. 6'4 in heels," Olivia Julianna, a 19-year-old Texan who works as a political strategist with Gen-Z for Change, responded in a tweet. "I wear them so small men like you are reminded of your place."
"What Gaetz didn't know when he decided to blast my appearance to his millions of followers is that I have struggled with eating disorders my entire life and was hospitalized in December in part because of it," she says.