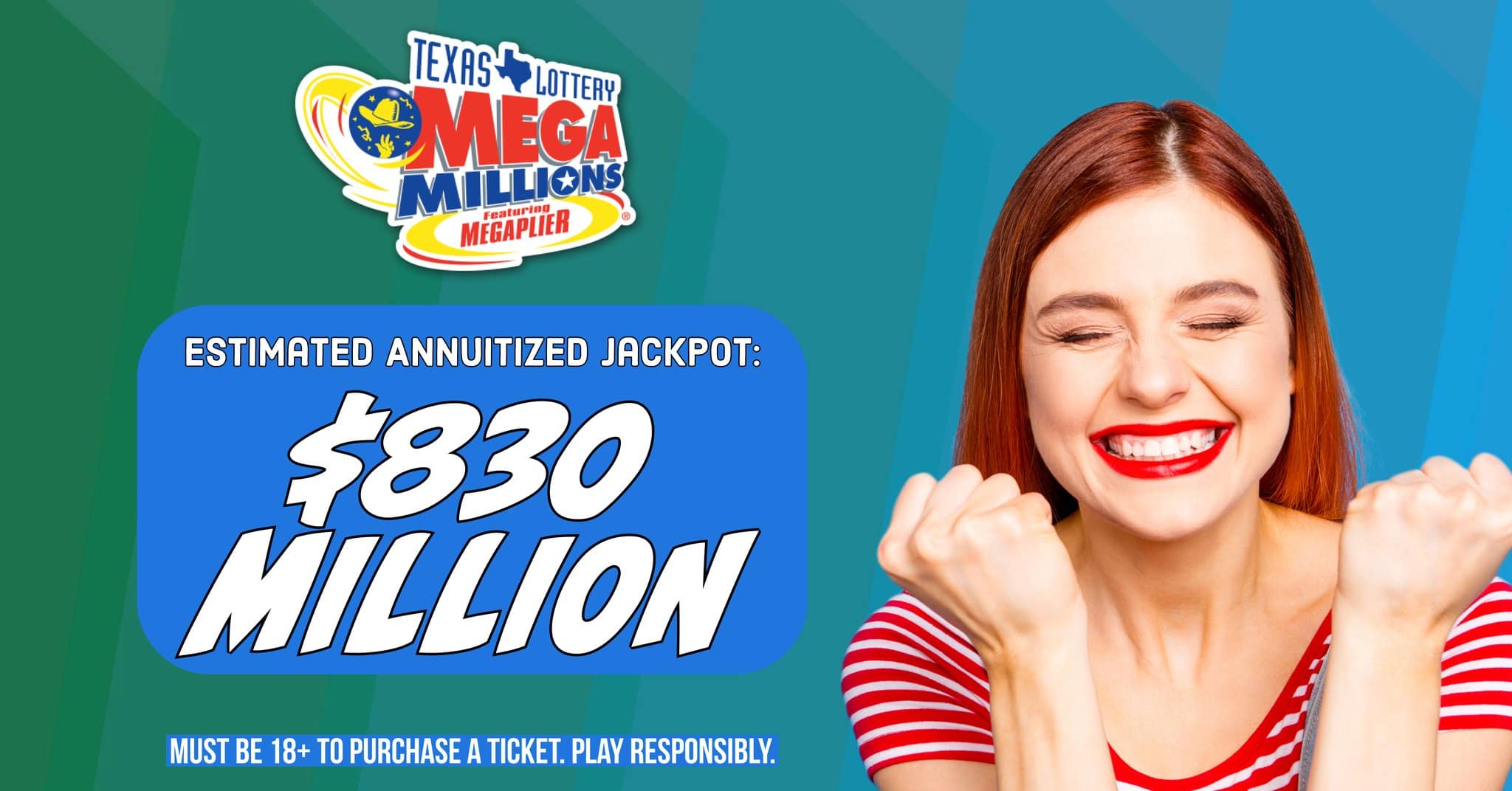 Mega Millions Drawing Tonight, Jackpot Jumps To $830 Million
AUSTIN – Sales for the Tuesday, July 26 Mega Millions drawing continue to surge, resulting in the jackpot prize being increased to an estimated annuitized $830 million. The jackpot is the third largest jackpot prize in game history and the fourth largest in U.S. lottery history. Tuesday's drawing offers a cash value worth an estimated $487.9 million. If there is no jackpot winner for tonight's Mega Millions drawing, the jackpot prize for the Friday, July 29 drawing will roll to an estimated annuitized $1.025 billion.
"Mega Millions sales continue to be strong for the Texas Lottery during the current jackpot run, which will generate much needed revenue for public education in the state of Texas," said Gary Grief, executive director of the Texas Lottery. "As great excitement builds for Tuesday night's drawing, we're keeping our fingers crossed that the winner of this jackpot is a Texas Lottery® player. Most importantly, we also want to remind our players to play responsibly. It only takes one ticket to win."
Tuesday's drawing will be the 29th in the current Mega Millions jackpot run since starting as an estimated annuitized $20 million for the April 19 drawing. This is the largest Mega Millions jackpot up for grabs since the Jan. 22, 2021 drawing when it reached an estimated $1.05 billion – the game's second-largest jackpot prize, which was won by an out of state player.
Texas has had 13 Mega Millions jackpot prize winners since it joined the game in 2003. Its most recent jackpot winner came in September 2019 when a Leander resident won an estimated annuitized $227 million, the largest prize ever paid out to a single Texas Lottery player.