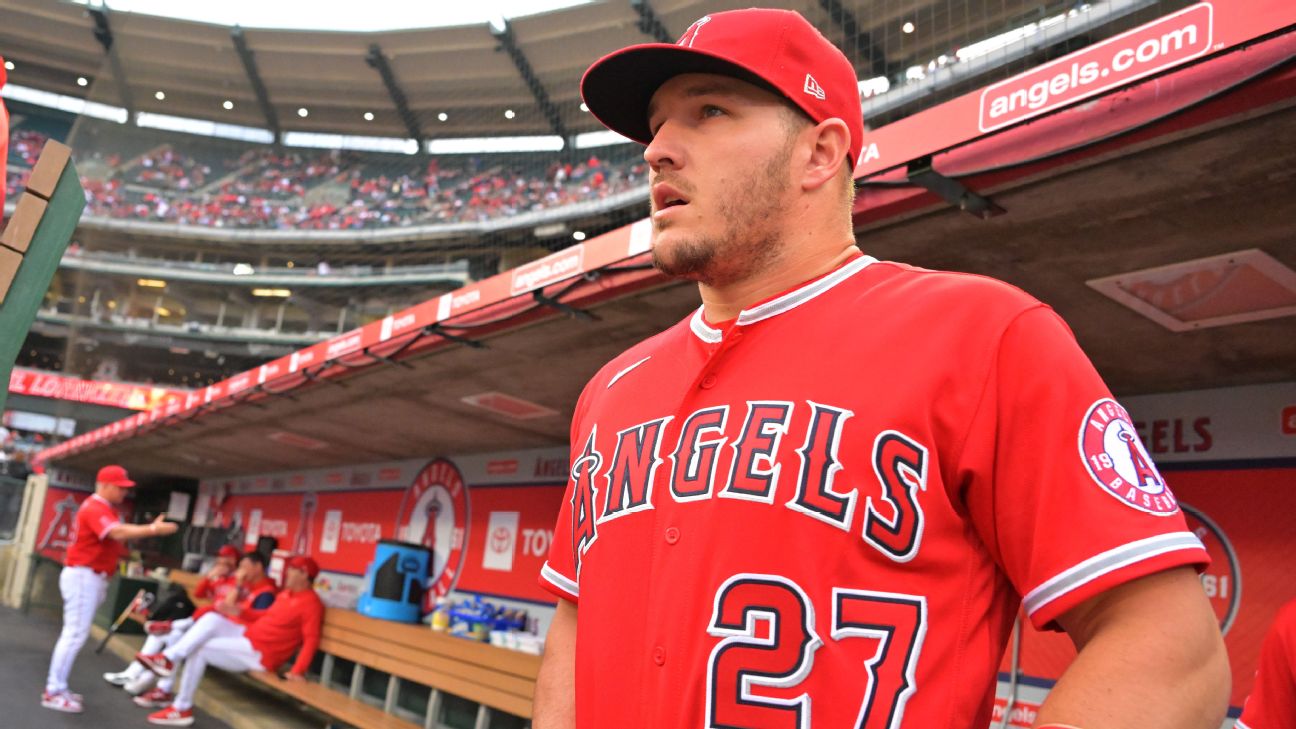 Mike Trout dealing with 'pretty rare' back condition, but Los Angeles Angels star says it's manageable, plans to return this season
KANSAS CITY, Mo. — Mike Trout said he appreciated all the support he received Wednesday after the Los Angeles Angels' head athletic trainer revealed the three-time American League MVP had a "rare" spinal condition that could affect him for the rest of his career.
"I think he meant that I have to stay on top of the routine I do on a daily basis to keep it from coming back," Trout said after watching his Angels beat the Kansas City Royals 4-0 to clinch their first series win in nearly a month.
"This is a pretty rare condition that he has right now in his back," Frostad said. "The doctor (Robert Watkins III), who is one of the most well-known spine surgeons in the country — if not the world — doesn't see a lot of these.
"And for it to happen in a baseball player — we just have to take into consideration what he puts himself through with hitting, swinging on a daily basis just to get prepared, and then also playing in the outfield, diving for balls, jumping into the wall — things like that. There's so many things that can aggravate it. But this doctor hasn't seen a lot of it."