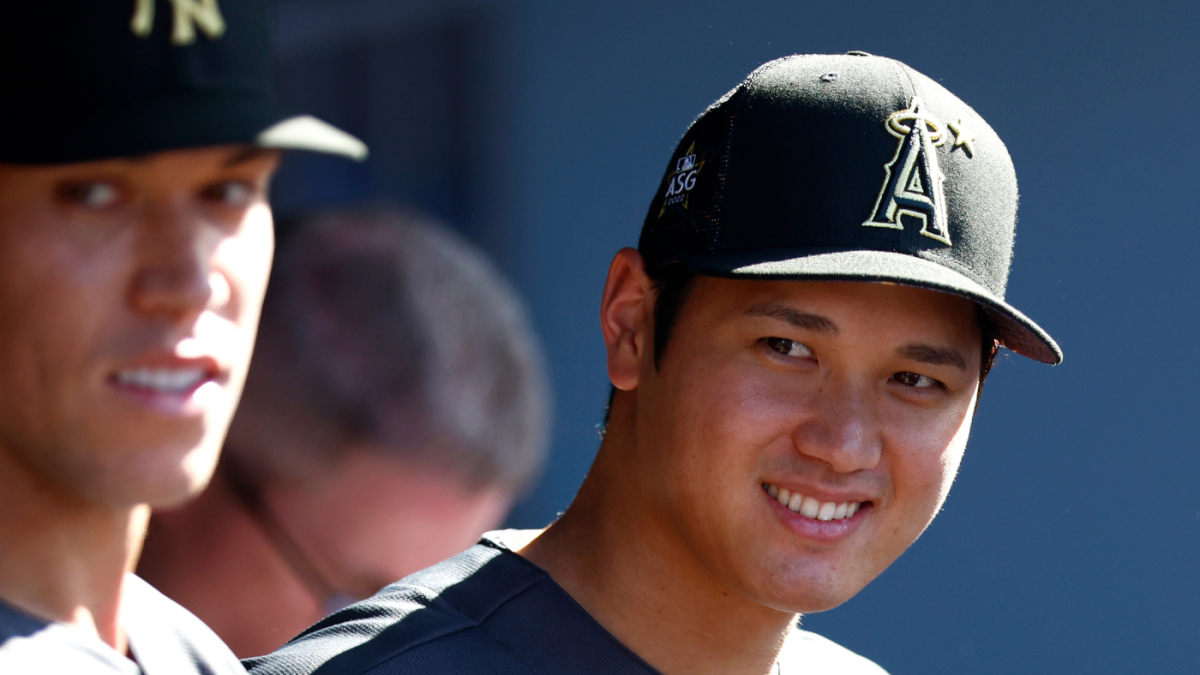 MLB trade rumors: Shohei Ohtani to remain with Angels at deadline, but Yankees, Padres made 'serious' offers
The 2022 MLB trade deadline is 6 p.m. ET on Tuesday (Aug. 2), so teams now have less than 24 hours to address their needs and improve their rosters for the stretch run. We've already seen a few big names dealt and surely more trades are on the way. 
The Yankees, Padres, and White Sox were among the teams to inquire on Angels two-way star Shohei Ohtani in recent days, but the Angels have since decided they will not move him ahead of Tuesday's trade deadline, according to Jon Heyman. Heyman says those teams made "serious" offers for the reigning AL MVP.
Heyman notes that Angels owner Arte Moreno does not want Ohtani to be traded, even though he can qualify for free agency after next season. CBS Sports detailed on Sunday why Moreno is the biggest potential hurdle to an Ohtani trade, writing the following:
It's easy to understand why Moreno would push back. He's spent a lot of money on the Angels over the years without getting much in return. The Angels have changed players, managers, and general managers without much success. Moreno has been the constant. At some point, being the steady face of failure has to impact one's ego. Trading Ohtani would be an admission that he and his brain trust could never figure out a way to build a winner despite being gifted two generational talents.