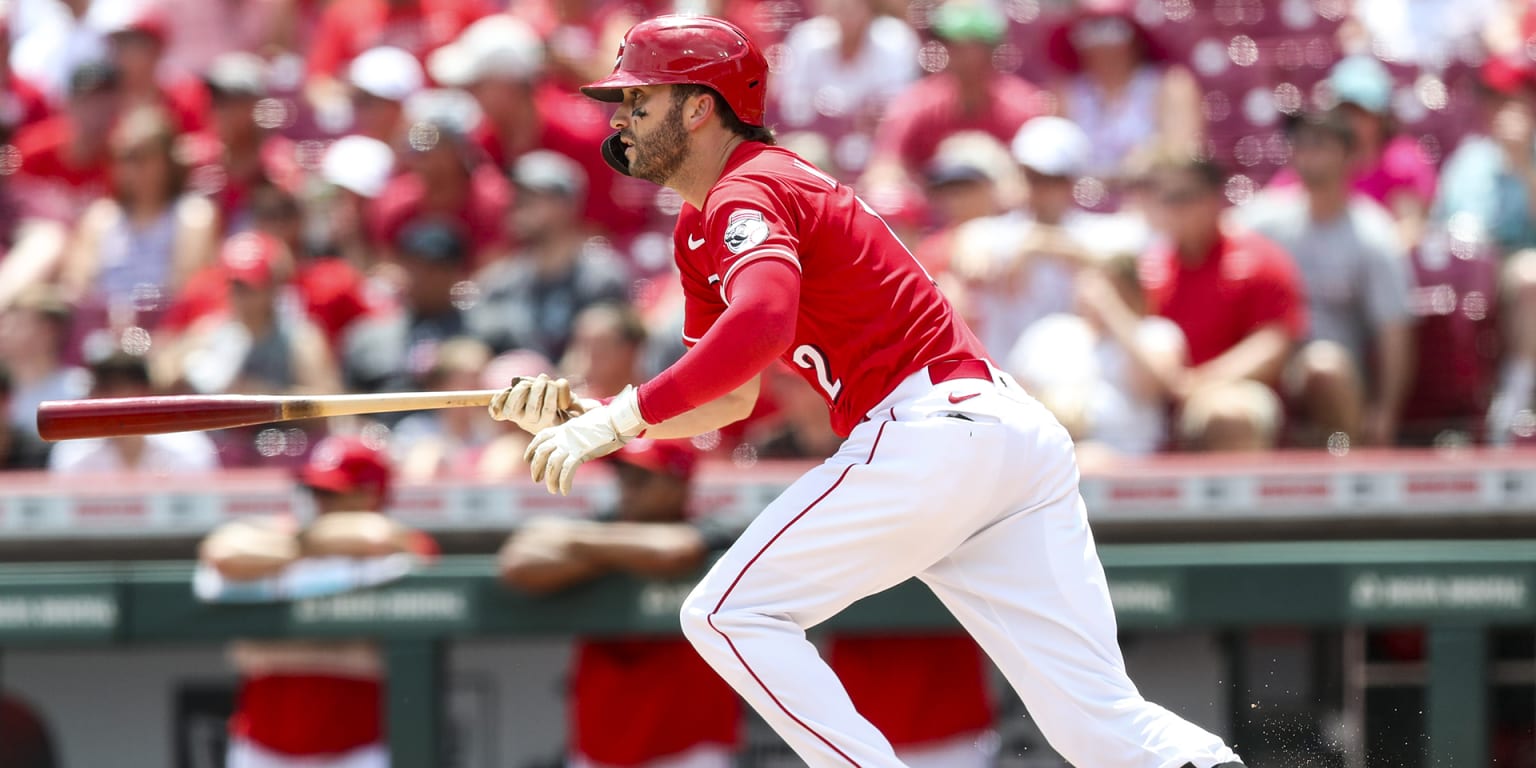 Naquin trade presents Mets more lineup combos
MIAMI — Sometimes, a trade is less about a single player than about its ripple effects on the roster. Such was the case this week for the Mets, who acquired outfielder Tyler Naquin and left-handed reliever Phillip Diehl from the Reds late Thursday night for Minor Leaguers José Acuña and Hector Rodríguez.
On the surface, Naquin gives the Mets another option at the corner outfield spots. Beyond that, Naquin frees the Mets to use Jeff McNeil more regularly at second base and Luis Guillorme at third, which may cut into the playing time of Eduardo Escobar. Taken in sum, those moving parts make the Mets less susceptible to quality right-handed pitching.
"I think because of the versatility of Jeff and the versatility of Luis, and the versatility quite frankly of Escobar, it allows us to move the pieces around and keep everybody intact physically," manager Buck Showalter said. "It's just another way to attack the rest of the season."
Naquin, 31, has struggled to replicate his strong 2021 season with the Reds, batting .246/.305/.444 this year. Those numbers do include an .806 OPS against right-handed pitchers, however; the Mets see Naquin playing two to three times per week against righties, with McNeil appearing less frequently in the outfield as a result.