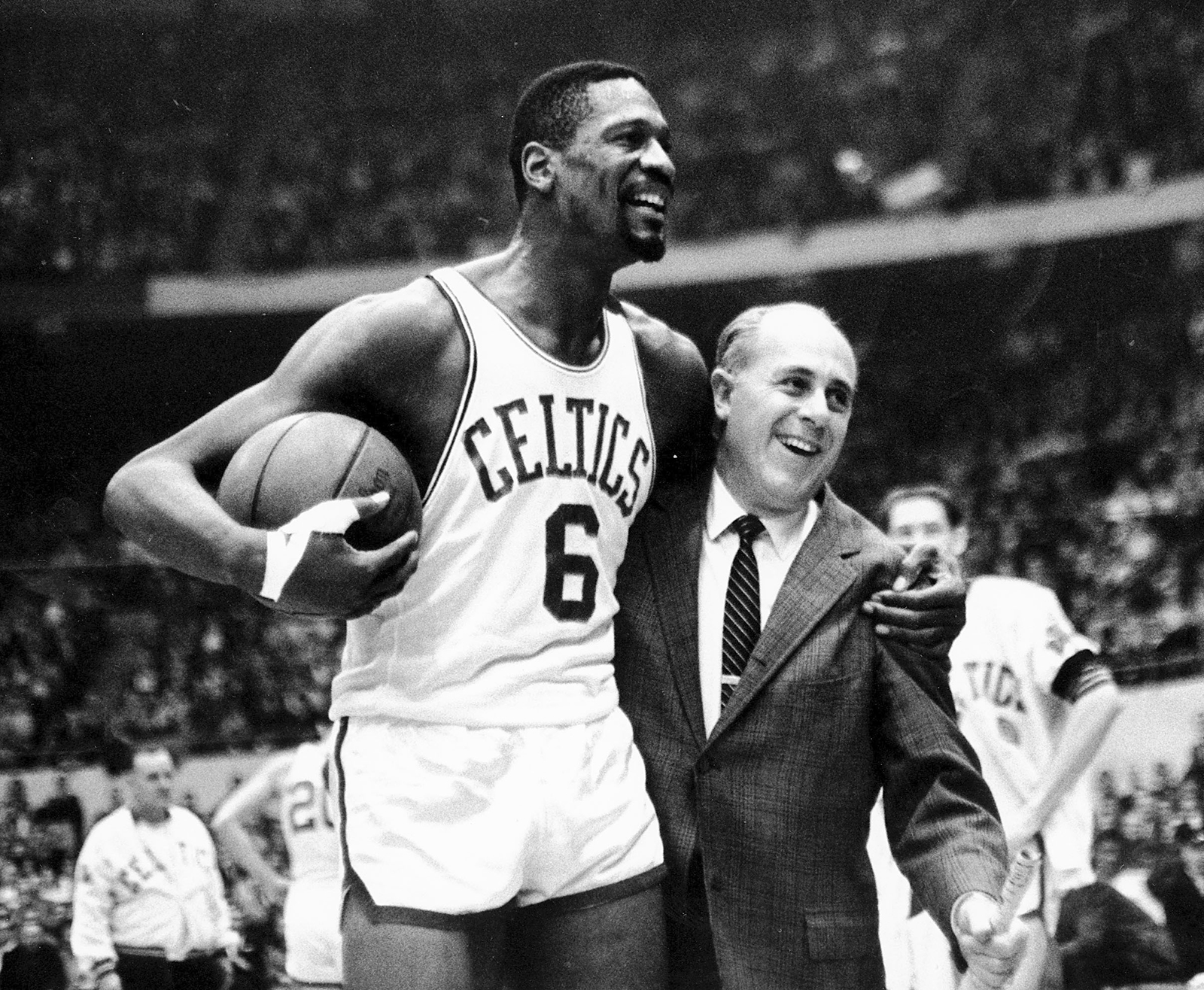 NBA to retire Bill Russell's No. 6 jersey throughout the league as tribute to the 11-time champion
Published
August 12, 2022
"Bill Russell's unparalleled success on the court and pioneering civil rights activism deserve to be honored in a unique and historic way," league commissioner Adam Silver said in a statement announcing the news.
"Bill's actions on and off the court throughout the course of his life helped to shape generations of players for the better and for that, we are forever grateful. We are proud to continue the celebration of his life and legacy alongside the league," Tremaglio added.
The league is not only retiring Russell's number, but also plans to honor the five-time MVP by having a commemorative patch emblazoned on the right shoulder of the teams' jerseys, while all courts will display a clover-shaped logo with the No. 6 on the sideline near the scorer's table.
"He became a role model when I realized some of the things that scared me and bothered me about race relations in America were things that he addressed," NBA legend Kareem Abdul-Jabbar told CNN's Don Lemon on Monday.